Enslaved : Odyssey to the West (PS3)
Des liens

Votez pour torrent

Détails techniques

Telechargement


| | |
| --- | --- |
| Poids | 5.07 Go |
| Seed | 0 |
| Leach | 0 |
| Hash | E617C0A64F66769BB3C6FD607D4EBB801444E7DF |
| Date d'ajout | October 10, 2010 11:46:57PM |
Fichiers
Ou cliquez sélectivement sur l'arborescence des fichiers
Enslaved Odyssey to the West [PAL][Multi5][Spanish][PS3][www.consolasatope.com]

BLES00989

PS3_GAME

LICDIR
TROPDIR
USRDIR

MONKEYGAME

COOKEDPS3

TEXTURES.TFC (457.59 Mb)
BASE_PS3.AFC (281.00 Mb)
LIGHTING.TFC (162.07 Mb)
CHARTEXTURES.TFC (72.10 Mb)
GLOBALPERSISTENTCOOKERDATA.UPK (17.41 Mb)
CH14A2S1_SCORPIONFIGHT.XXX (15.25 Mb)
CH1_MAIN.XXX (13.59 Mb)
CH3_MAIN.XXX (13.25 Mb)
CH5A1S1_GEOM.XXX (12.66 Mb)
CH9A1S1_GEOM.XXX (12.47 Mb)
CH4_MAIN.XXX (12.38 Mb)
CH9_AUDIO.XXX (12.25 Mb)
CH15_MAIN.XXX (11.63 Mb)
CH9_MAIN.XXX (11.38 Mb)
CS04_08_TRAVEL_MONTAGE_GEOM.XXX (10.81 Mb)
CH12_AUDIO.XXX (10.78 Mb)
CH12_MAIN.XXX (10.53 Mb)
CH11A3S2_RHINOCHASE.XXX (10.53 Mb)
CH10_AUDIO.XXX (10.44 Mb)
CH11_MAIN.XXX (10.22 Mb)
CH13_MAIN.XXX (10.22 Mb)
CH14A1S1_BREACHES.XXX (9.88 Mb)
CH8_MAIN.XXX (9.75 Mb)
CH9A3S1_GEOM.XXX (9.66 Mb)
CH2A2S2_GEOM.XXX (9.59 Mb)
CH14_MAIN.XXX (9.41 Mb)
CH10_MAIN.XXX (9.25 Mb)
CH2A1S2_GEOM.XXX (8.97 Mb)
CH2A1S1_GEOM.XXX (8.88 Mb)
CH12A3S1_SUBJOURNEY2.XXX (8.84 Mb)
CH4A2S1_CREATEPATH.XXX (8.72 Mb)
CH7A3S1_GEOM.XXX (8.63 Mb)
CH7_AUDIO.XXX (8.53 Mb)
CH8_AUDIO.XXX (8.53 Mb)
CH10A2S1_COLLECTTHECANNON.XXX (8.31 Mb)
CH7A1_GEOM.XXX (8.28 Mb)
CH11ALL_AUDIO.XXX (8.19 Mb)
CH14_AUDIO.XXX (8.03 Mb)
CH7A3S1_VILLAGESQUARE.XXX (8.03 Mb)
MAP_CREDITS.XXX (7.97 Mb)
CH8A1S1_GEOM.XXX (7.97 Mb)
CH12A2S1_SUBJOURNEY1.XXX (7.94 Mb)
CH5_AUDIO.XXX (7.91 Mb)
CH7A1S2_SCOUTENCOUNTER1.XXX (7.91 Mb)
CH2A1S1_TRIPINTRODUCTION.XXX (7.88 Mb)
CH10A1S1_GEOM.XXX (7.81 Mb)
CH6_AUDIO.XXX (7.75 Mb)
CH2ALL_AUDIO.XXX (7.72 Mb)
CH13A3_PROTECTTRIP.XXX (7.66 Mb)
CH11A3S1_RHINOFIGHT01.XXX (7.41 Mb)
CH1_GLO_AUD.XXX (7.34 Mb)
CH13_AUDIO.XXX (7.31 Mb)
CH7_MAIN.XXX (7.25 Mb)
CH2A2S1_GEOM.XXX (7.22 Mb)
CH9A2S1_GEOM.XXX (7.22 Mb)
CH5_MAIN.XXX (7.22 Mb)
CH4A2S2_CDOGCHASE.XXX (7.06 Mb)
CH9A2S2_GEOM.XXX (7.03 Mb)
CH3A1S1_GEOM.XXX (7.00 Mb)
CH2_MAIN.XXX (6.97 Mb)
CH11A3S2_GEOM.XXX (6.81 Mb)
MONKEY_ARCHETYPES_SF.XXX (6.78 Mb)
CH6A1S1_GEOM.XXX (6.63 Mb)
CH11A1S1_SHOOTINGGALLERY.XXX (6.50 Mb)
CH3A2S1_GEOM.XXX (6.44 Mb)
CS08_01_PIGSY_PLAN_GEOM.XXX (6.34 Mb)
CH12A1S1_GEOM.XXX (6.34 Mb)
CH10A3S1_COLLECTDISTRIBUTOR.XXX (6.34 Mb)
CH3_AUDIO.XXX (6.13 Mb)
CH2ALL_AUDIO_LOC_ITA.XXX (6.09 Mb)
CH4_AUDIO.XXX (6.09 Mb)
CH4A3S1_INTOTHELOBBY.XXX (6.06 Mb)
CH6_MAIN.XXX (6.06 Mb)
CH2ALL_AUDIO_LOC_DEU.XXX (6.06 Mb)
CH11A1S1_GEOM.XXX (6.06 Mb)
CH9A1S1_EXPLORINGTHEMARSHES1.XXX (6.03 Mb)
CH1_A03S03_UPSIDEDOWN.XXX (6.00 Mb)
CH9A3S1_BOATCHASE.XXX (5.97 Mb)
CH5A2S1_SCOUTSKIRMISH.XXX (5.97 Mb)
CH9A2S1_INTOTHETUNNEL.XXX (5.94 Mb)
CH10A2S1_GEOM.XXX (5.91 Mb)
CH8A2S1_THEWINDMILL.XXX (5.84 Mb)
CH3A2S1_THEALARM.XXX (5.84 Mb)
CH4A1S1_TRIPALONE.XXX (5.81 Mb)
CH4A3S2_GEOM.XXX (5.78 Mb)
CH5A3S2_GEOM.XXX (5.72 Mb)
CH9A1S2_EXPLORINGTHEMARSHES2.XXX (5.63 Mb)
CH7A2S3_GUNALLEY.XXX (5.56 Mb)
CH2ALL_AUDIO_LOC_ESN.XXX (5.53 Mb)
CS09_04_LANDING_CODES.XXX (5.50 Mb)
CH12_AUDIO_LOC_ITA.XXX (5.44 Mb)
CH12_AUDIO_LOC_DEU.XXX (5.41 Mb)
CH11A3S1_GEOM.XXX (5.34 Mb)
CH3A3S1_BERSERKERBATTLE.XXX (5.34 Mb)
CH1_A03S01_GEOM01.XXX (5.28 Mb)
CH2ALL_AUDIO_LOC_FRA.XXX (5.25 Mb)
CH9A1S2_GEOM.XXX (5.22 Mb)
CH2A3S1_TURRETHIJACK.XXX (5.19 Mb)
CH2A1S3_GEOM.XXX (5.19 Mb)
CH12_AUDIO_LOC_FRA.XXX (5.16 Mb)
CH12_AUDIO_LOC_ESN.XXX (5.13 Mb)
CH5A3S2_FIGHTTHEDOG.XXX (4.97 Mb)
CH5A3S1_APCCHASE.XXX (4.97 Mb)
CH2ALL_AUDIO_LOC_INT.XXX (4.97 Mb)
CH6_VILLAGELOD.XXX (4.94 Mb)
CH6A2S2_NATURALBRIDGE.XXX (4.91 Mb)
CH2A2S2_NAVIGATETHEMINEFIELD.XXX (4.91 Mb)
CH4A3_TRAPCDOG.XXX (4.88 Mb)
CH8A2S2_GEOM.XXX (4.88 Mb)
CH5A2S2_SEPERATEDTURRET.XXX (4.88 Mb)
CH7DA1-A2_GEOM.XXX (4.78 Mb)
CH2A3S2_BERSERKERFIGHT.XXX (4.78 Mb)
CH7A2S3_GEOM.XXX (4.75 Mb)
CH2A3S1_GEOM.XXX (4.72 Mb)
CH12_AUDIO_LOC_INT.XXX (4.69 Mb)
CH11A2S2_GEOM.XXX (4.69 Mb)
CH10_AUDIO_LOC_ITA.XXX (4.66 Mb)
CH10_AUDIO_LOC_DEU.XXX (4.63 Mb)
CH7A2S2_SCOUTENCOUNTER2.XXX (4.59 Mb)
CH2A1DS1-S2_GEOM.XXX (4.59 Mb)
CH7A2DS1-S2_GEOM.XXX (4.59 Mb)
CH1_A01S03_JUMPING2.XXX (4.56 Mb)
CH1_GLO_AUD_LOC_INT.XXX (4.53 Mb)
CH8A3S1_FIGHTINGCDOG.XXX (4.53 Mb)
CH9A2S2_TURRETAMBUSH.XXX (4.50 Mb)
CH13_GEOM_MIDDLE.XXX (4.47 Mb)
CH3A1S3_GEOM_01.XXX (4.44 Mb)
CH10A3S1_GEOM.XXX (4.44 Mb)
CH8A2S1_GEOM.XXX (4.44 Mb)
CH5_AUDIO_LOC_DEU.XXX (4.44 Mb)
CH10_AUDIO_LOC_ESN.XXX (4.38 Mb)
CH11A3S3_GEOM.XXX (4.34 Mb)
CH5A2S1_SCENERY.XXX (4.34 Mb)
MONKEYGAME.XXX (4.34 Mb)
CH13A2_GEOM.XXX (4.25 Mb)
CH14_AUDIO_LOC_DEU.XXX (4.22 Mb)
CH2A1S2_NAVIGATETHESTREETS.XXX (4.22 Mb)
CH12A1S1_DROPTHESUB.XXX (4.19 Mb)
CH14_AUDIO_LOC_ITA.XXX (4.19 Mb)
CH5_AUDIO_LOC_ITA.XXX (4.16 Mb)
CH1_A02S01_TURRET.XXX (4.16 Mb)
CH10_AUDIO_LOC_FRA.XXX (4.16 Mb)
CH3A1S2_GEOM_01.XXX (4.16 Mb)
CH5A1S1_CLOUDPLAYGROUND.XXX (4.13 Mb)
CS07_11_PIGSY_ARRIVES.XXX (4.13 Mb)
CH9DA1S1-S2_GEOM.XXX (4.09 Mb)
CH8A2S2_OVERTHEBRIDGE.XXX (4.09 Mb)
CH9_AUDIO_LOC_ITA.XXX (4.06 Mb)
CH9_AUDIO_LOC_DEU.XXX (4.06 Mb)
CH14_AUDIO_LOC_ESN.XXX (4.06 Mb)
CH8A1S2_GEOM.XXX (4.03 Mb)
CS11_08_MORE_TITANS.XXX (4.03 Mb)
CH1_A01S02_GEOM01.XXX (4.03 Mb)
CH14_AUDIO_LOC_FRA.XXX (4.00 Mb)
CH10_AUDIO_LOC_INT.XXX (4.00 Mb)
CH12A2S1_GEOM.XXX (3.97 Mb)
CH3A1_BACKGROUND.XXX (3.97 Mb)
CH1_A03S03_GEOM01.XXX (3.97 Mb)
CH8A1DS1-S2_NAV.XXX (3.97 Mb)
CH5_AUDIO_LOC_ESN.XXX (3.97 Mb)
CH14_AUDIO_LOC_INT.XXX (3.94 Mb)
CH13A1_GEOM.XXX (3.91 Mb)
CH6A2S1_STACKFIGHT.XXX (3.91 Mb)
CH13A1_FORECHAMBER.XXX (3.91 Mb)
CH1_A01S02_JUMPING.XXX (3.88 Mb)
CH9_AUDIO_LOC_ESN.XXX (3.88 Mb)
CH11ALL_AUDIO_LOC_DEU.XXX (3.81 Mb)
CH11ALL_AUDIO_LOC_ITA.XXX (3.81 Mb)
CH1_A01S01_GEOM01.XXX (3.81 Mb)
CS11_02_LA_APPROACH.XXX (3.78 Mb)
CH6A2S1_GEOM.XXX (3.78 Mb)
CH5A1_BACKGROUND.XXX (3.78 Mb)
CH4A3S2_ALIFTFORTRIP.XXX (3.75 Mb)
CH14_BACKGROUND.XXX (3.75 Mb)
CH2A1DS2-S3_NAV.XXX (3.72 Mb)
CH7A2_GEOM.XXX (3.72 Mb)
CS07_10_BLOCKAGE_REVEAL.XXX (3.72 Mb)
CH11DA2-A3_NAV.XXX (3.69 Mb)
CH5_AUDIO_LOC_FRA.XXX (3.69 Mb)
CH3A1S3_INTERIORBATTLE.XXX (3.66 Mb)
CH14A1S3_GEOM2.XXX (3.66 Mb)
CH5A3S1_GEOM.XXX (3.66 Mb)
CH14_COCKPIT.XXX (3.66 Mb)
CH8ALL_BACKGROUND.XXX (3.63 Mb)
CH7DA2-A3_GEOM.XXX (3.63 Mb)
MAINMENULEVEL.XXX (3.63 Mb)
CH1_A03S01_AROUNDSHIP.XXX (3.59 Mb)
CH4A3S1_GEOM.XXX (3.59 Mb)
CH4A3S2_NAV.XXX (3.56 Mb)
CH5DA3S1-S2_GEOM.XXX (3.53 Mb)
CH7DA2-A3_NAV.XXX (3.53 Mb)
CH1_GLO_AUD_LOC_ITA.XXX (3.50 Mb)
CH11ALL_AUDIO_LOC_ESN.XXX (3.47 Mb)
CH3_AUDIO_LOC_ITA.XXX (3.47 Mb)
CH11ALL_AUDIO_LOC_INT.XXX (3.47 Mb)
CH1_GLO_AUD_LOC_ESN.XXX (3.44 Mb)
CH9_AUDIO_LOC_FRA.XXX (3.44 Mb)
CH4A1S1_GEOM.XXX (3.41 Mb)
CH9_AUDIO_LOC_INT.XXX (3.41 Mb)
CH11ALL_AUDIO_LOC_FRA.XXX (3.38 Mb)
CS06_07_TRIP_FINDS_DAD.XXX (3.38 Mb)
CH14A1S1_GEOM2.XXX (3.38 Mb)
CH4A2S2_GEOM.XXX (3.38 Mb)
CH3_AUDIO_LOC_DEU.XXX (3.38 Mb)
CH1_GLO_AUD_LOC_FRA.XXX (3.34 Mb)
CH1_GLO_AUD_LOC_DEU.XXX (3.34 Mb)
CH1_A01S04_GEOM01.XXX (3.34 Mb)
CH7A2DS1-S2_CLAMBERING.XXX (3.28 Mb)
CH3_AUDIO_THEALARM.XXX (3.28 Mb)
CH5A2DS1-S2_GEOM.XXX (3.25 Mb)
CH12_BACKGROUND_GEOM.XXX (3.25 Mb)
CH11DA2-A3_GEOM.XXX (3.22 Mb)
CH13_INTRO_CUTSCENE.XXX (3.22 Mb)
CH3_AUDIO_BERSERKERBATTLE.XXX (3.22 Mb)
CH3A3S1_BBATTLEGEOM.XXX (3.22 Mb)
CH13_AUDIO_2.XXX (3.19 Mb)
CH4_AUDIO_TRIPALONE.XXX (3.16 Mb)
CH4A1_BACKGROUND.XXX (3.16 Mb)
CH12A3S1_GEOM.XXX (3.16 Mb)
CH3_AUDIO_THEALARM_LOC_ITA.XXX (3.13 Mb)
CH10_AUDIO_COLLECT_DISTRIB_LOC_ITA.XXX (3.13 Mb)
CH3_AUDIO_LOC_ESN.XXX (3.13 Mb)
CH11_AUDIO_SHOOTING_GALL_LOC_ITA.XXX (3.13 Mb)
CH13A2_AFTCHAMBER.XXX (3.09 Mb)
CH3_AUDIO_INTERIORBATTLE.XXX (3.09 Mb)
CH1_A01S03_GEOM01.XXX (3.03 Mb)
CS08_12_TAKING_OFF.XXX (3.03 Mb)
CH1_A02S01_GEOM01.XXX (3.03 Mb)
CH8_AUDIO_LOC_ITA.XXX (3.03 Mb)
CH6A1S1_PLATFORMS.XXX (3.03 Mb)
CH6_AUDIO_LOC_ITA.XXX (3.03 Mb)
STARTUP_INT.XXX (3.03 Mb)
CH8_AUDIO_LOC_DEU.XXX (3.03 Mb)
CH5A2S1_GEOM.XXX (3.00 Mb)
CH5_AUDIO_LOC_INT.XXX (3.00 Mb)
CH2A3S2_GEOM.XXX (2.97 Mb)
CH6_AUDIO_LOC_DEU.XXX (2.97 Mb)
CH11_AUDIO_SHOOTING_GALL_LOC_INT.XXX (2.94 Mb)
CH3_AUDIO_THEALARM_LOC_DEU.XXX (2.94 Mb)
CH3_AUDIO_LOC_FRA.XXX (2.94 Mb)
CH7DA1-A2_CLAMBERING.XXX (2.94 Mb)
CH1_A01S01_BREAKOUT.XXX (2.94 Mb)
CS08_01_PIGSY_PLAN.XXX (2.94 Mb)
CH10_AUDIO_COLLECT_DISTRIB_LOC_DEU.XXX (2.94 Mb)
CH3_AUDIO_THEALARM_LOC_INT.XXX (2.94 Mb)
CH3A1S1_DOWN34THSTREET.XXX (2.91 Mb)
CH5A2S2_SCENERY.XXX (2.91 Mb)
CH10_AUDIO_COLLECT_DISTRIB_LOC_ESN.XXX (2.88 Mb)
CH5A1S2_BRIDGECOLLAPSE.XXX (2.88 Mb)
CH5DA1-A2_GEOM.XXX (2.88 Mb)
CH11_AUDIO_SHOOTING_GALL_LOC_DEU.XXX (2.88 Mb)
CH1_A02S02_BASICCOMBAT.XXX (2.88 Mb)
CH8_AUDIO_LOC_ESN.XXX (2.84 Mb)
CH10_AUDIO_COLLECT_DISTRIB_LOC_INT.XXX (2.84 Mb)
CH4_AUDIO_CREATEPATH.XXX (2.84 Mb)
CH4_AUDIO_CLAMBERBATTLE.XXX (2.84 Mb)
CH3_AUDIO_THEALARM_LOC_ESN.XXX (2.84 Mb)
CH1_A02S03_BASICCOMBAT2.XXX (2.84 Mb)
CH11_AUDIO_SHOOTING_GALL_LOC_ESN.XXX (2.81 Mb)
CH10_AUDIO_COLLECT_DISTRIB_LOC_FRA.XXX (2.81 Mb)
CH5_AUDIO_SCOUTSKIRMISH.XXX (2.78 Mb)
CH6_AUDIO_LOC_ESN.XXX (2.78 Mb)
CH10A2S2_GEOM.XXX (2.78 Mb)
CH6_AUDIO_LOC_INT.XXX (2.78 Mb)
CH4A1S2_CLAMBERBATTLE.XXX (2.78 Mb)
CH2_AUDIO_NAVIGATE_MINEFIELD_LOC_ITA.XXX (2.78 Mb)
CH3_AUDIO_THEALARM_LOC_FRA.XXX (2.75 Mb)
CS02_01_TRIP_AWAKES_MONKEY.XXX (2.75 Mb)
CH2A1S3_MOVEANDDISTRACT.XXX (2.75 Mb)
CH9DA2S1-S2_NAV.XXX (2.75 Mb)
CS05_05_TRIP_TRIES_RADIO.XXX (2.75 Mb)
CH11_AUDIO_SHOOTING_GALL_LOC_FRA.XXX (2.72 Mb)
CH7A2A3_LOD.XXX (2.72 Mb)
CH4A1SHARED_GEOM.XXX (2.72 Mb)
CH8A2S1_VILLAGELOD.XXX (2.72 Mb)
CH5A2S2_GEOM.XXX (2.72 Mb)
CS01_01_CELL_INTRO.XXX (2.72 Mb)
CH10A1S1_ASCENDTHETITAN.XXX (2.72 Mb)
CH2_AUDIO_TURRET_HIJACK_LOC_ITA.XXX (2.72 Mb)
CH3_AUDIO_LOC_INT.XXX (2.72 Mb)
CS02_15_THE_FISHTANK.XXX (2.69 Mb)
CH4DA1-A2_GEOM.XXX (2.69 Mb)
CH6_AUDIO_LOC_FRA.XXX (2.69 Mb)
CH5_AUDIO_SEPERATEDTURRET_LOC_ITA.XXX (2.66 Mb)
CH9DA2-A3_GEOM.XXX (2.66 Mb)
CH8_AUDIO_LOC_FRA.XXX (2.66 Mb)
CH5_AUDIO_APCCHASE_LOC_ITA.XXX (2.66 Mb)
STARTUP_FRA.XXX (2.63 Mb)
CH11_AUDIO_PATH_TO_RHIN_LOC_ITA.XXX (2.63 Mb)
STARTUP_ESN.XXX (2.63 Mb)
STARTUP_DEU.XXX (2.63 Mb)
STARTUP_ITA.XXX (2.63 Mb)
CH1_A01S05_HANDHOLDS.XXX (2.59 Mb)
CH2A2DS1-S2_GEOM.XXX (2.59 Mb)
CH2_AUDIO_NAVIGATE_MINEFIELD_LOC_DEU.XXX (2.56 Mb)
CH2_AUDIO_NAVIGATE_MINEFIELD_LOC_INT.XXX (2.56 Mb)
CH2A3DS1S2_GEOM.XXX (2.56 Mb)
CH14DA1_A2_NAV.XXX (2.56 Mb)
CH2_AUDIO_MOVE_DISTRACT_LOC_ITA.XXX (2.56 Mb)
CH5_AUDIO_SCOUTSKIRMISH_LOC_ITA.XXX (2.56 Mb)
CH3A1DS1-S2_GEOM_01.XXX (2.53 Mb)
CH2_AUDIO_TURRET_HIJACK_LOC_INT.XXX (2.53 Mb)
CH2_AUDIO_TURRET_HIJACK_LOC_DEU.XXX (2.53 Mb)
CH1_A02S03_GEOM01.XXX (2.53 Mb)
CH3_AUDIO_INTERIORBATTLE_LOC_ITA.XXX (2.53 Mb)
CS08_01_PIGSY_PLAN_GEOMINT.XXX (2.50 Mb)
CH2A3_BACKGROUND.XXX (2.50 Mb)
CH11_AUDIO_SHOOTING_GALL.XXX (2.50 Mb)
CS02_09_ASSEMBLE_DRAGONFLY.XXX (2.50 Mb)
CH2_AUDIO_NAVIGATE_MINEFIELD_LOC_ESN.XXX (2.50 Mb)
CH11_AUDIO_PATH_TO_RHIN_LOC_INT.XXX (2.50 Mb)
CH5_AUDIO_APCCHASE_LOC_DEU.XXX (2.50 Mb)
CS11_SCORPION_RIP_GUN.XXX (2.47 Mb)
CH5_AUDIO_SEPERATEDTURRET_LOC_DEU.XXX (2.47 Mb)
CS05_01_CAMPFIRE.XXX (2.47 Mb)
CH12_SUBMARINE.XXX (2.44 Mb)
CH9DA2S1-S2_GEOM.XXX (2.44 Mb)
CH5DA1S1-S2_GEOM.XXX (2.44 Mb)
CH6A1S1_SCENERY02.XXX (2.44 Mb)
CH4_AUDIO_ALIFTFORTRIP.XXX (2.44 Mb)
CH5_AUDIO_APCCHASE_LOC_ESN.XXX (2.44 Mb)
CH2_AUDIO_TURRET_HIJACK_LOC_ESN.XXX (2.44 Mb)
CH5_AUDIO_SEPERATEDTURRET_LOC_INT.XXX (2.44 Mb)
CH11_AUDIO_PATH_TO_RHIN_LOC_DEU.XXX (2.44 Mb)
CH5_AUDIO_SCOUTSKIRMISH_LOC_DEU.XXX (2.44 Mb)
CH5_AUDIO_APCCHASE_LOC_INT.XXX (2.44 Mb)
CS03_09_STAGE_DOG_ROMEO.XXX (2.44 Mb)
CH5_AUDIO_APCCHASE_LOC_FRA.XXX (2.41 Mb)
CH5_POSTPROCESSVOLUMES.XXX (2.41 Mb)
CH2_AUDIO_NAVIGATE_MINEFIELD_LOC_FRA.XXX (2.41 Mb)
CH5_AUDIO_SCOUTSKIRMISH_LOC_INT.XXX (2.41 Mb)
CH8A2_BACKGROUND.XXX (2.41 Mb)
CH4A2DS1-S2_GEOM.XXX (2.41 Mb)
CH2_AUDIO_MOVE_DISTRACT_LOC_INT.XXX (2.41 Mb)
CH11_AUDIO_PATH_TO_RHIN_LOC_ESN.XXX (2.38 Mb)
CH8_AUDIO_LOC_INT.XXX (2.38 Mb)
CH5_AUDIO_SCOUTSKIRMISH_LOC_ESN.XXX (2.38 Mb)
CH2_AUDIO_TURRET_HIJACK_LOC_FRA.XXX (2.38 Mb)
CH2DA1-A2_GEOM.XXX (2.38 Mb)
CH5_AUDIO_SEPERATEDTURRET_LOC_ESN.XXX (2.38 Mb)
CH1_A02S02_GEOM01.XXX (2.38 Mb)
CH2_AUDIO_MOVE_DISTRACT_LOC_DEU.XXX (2.34 Mb)
CH3_AUDIO_INTERIORBATTLE_LOC_INT.XXX (2.34 Mb)
CH4_AUDIO_INTOTHELOBBY.XXX (2.34 Mb)
CH5_AUDIO_SEPERATEDTURRET_LOC_FRA.XXX (2.31 Mb)
CH10A2S2_AROUNDTHETITAN.XXX (2.31 Mb)
CH3_AUDIO_INTERIORBATTLE_LOC_DEU.XXX (2.31 Mb)
CH2_AUDIO_BERSERKER_FIGHT.XXX (2.31 Mb)
CS03_10_WATCHING_TRAPPED_DOG.XXX (2.31 Mb)
CH5_AUDIO_SCOUTSKIRMISH_LOC_FRA.XXX (2.31 Mb)
CH3_AUDIO_INTERIORBATTLE_LOC_ESN.XXX (2.28 Mb)
CH2_AUDIO_MOVE_DISTRACT_LOC_ESN.XXX (2.28 Mb)
CH4A1S2_GEOM.XXX (2.28 Mb)
CH11_AUDIO_PATH_TO_RHIN_LOC_FRA.XXX (2.28 Mb)
CH2_AUDIO_TURRET_HIJACK.XXX (2.25 Mb)
CH2_AUDIO_MOVE_DISTRACT_LOC_FRA.XXX (2.25 Mb)
CH7DA1A2_LOD.XXX (2.25 Mb)
CH2A1_BACKGROUND.XXX (2.22 Mb)
CH14_AUDIO_SCORPION_FIGHT_LOC_DEU.XXX (2.22 Mb)
CH14_AUDIO_SCORPION_FIGHT_LOC_ITA.XXX (2.22 Mb)
CH3DA2-A3_GEOM.XXX (2.22 Mb)
CH2A2DS2-S3_GEOM.XXX (2.22 Mb)
CH3_AUDIO_INTERIORBATTLE_LOC_FRA.XXX (2.22 Mb)
CH4_AUDIO_CDOGCHASE.XXX (2.22 Mb)
CH13A1_BGCUTSCENE.XXX (2.19 Mb)
CH14_AUDIO_SCORPION_FIGHT_LOC_ESN.XXX (2.19 Mb)
CS08_03_TRICKY_CLIMB.XXX (2.19 Mb)
CH1_A01S04_BEAMS.XXX (2.19 Mb)
CH5A1S2_GEOM.XXX (2.16 Mb)
CH13_GEOM_FRONT.XXX (2.16 Mb)
CH3_AUDIO_DOWN34THSTREET.XXX (2.13 Mb)
CH14A1S3_LOD.XXX (2.09 Mb)
CH14_AUDIO_SCORPION_FIGHT_LOC_FRA.XXX (2.09 Mb)
CH14_AUDIO_SCORPION_FIGHT_LOC_INT.XXX (2.09 Mb)
CH5_AUDIO_APCCHASE.XXX (2.09 Mb)
CH8A1S1_CH7LOD.XXX (2.09 Mb)
CS03_02_ROOF_MASK.XXX (2.06 Mb)
CH13_AUDIO_LOC_ITA.XXX (2.06 Mb)
CH4_AUDIO_TRAPCDOG.XXX (2.06 Mb)
CH9DA1-A2_GEOM.XXX (2.03 Mb)
CH10DA1-A2_GEOM.XXX (2.03 Mb)
CH2_AUDIO_NAVIGATE_MINEFIELD.XXX (2.03 Mb)
CH5A3S1_SCENERY.XXX (2.03 Mb)
CH2A2S1_DRAGONSPY.XXX (2.00 Mb)
CH13_AUDIO_LOC_DEU.XXX (1.97 Mb)
CH14A1S2_GEOM2.XXX (1.97 Mb)
CH4A2S1_GEOM.XXX (1.97 Mb)
CS01_01_CELL_INTRO_LOC_ITA.XXX (1.97 Mb)
CH10_AUDIO_COLLECT_CANNON.XXX (1.94 Mb)
CH13_AUDIO_LOC_ESN.XXX (1.94 Mb)
CH5_AUDIO_SEPERATEDTURRET.XXX (1.94 Mb)
CH1_A01S05_GEOM01.XXX (1.94 Mb)
CS01_01_CELL_INTRO_LOC_INT.XXX (1.94 Mb)
CS01_01_CELL_INTRO_LOC_FRA.XXX (1.94 Mb)
CH6A1S1_SCENERY01.XXX (1.91 Mb)
CS01_01_CELL_INTRO_LOC_DEU.XXX (1.91 Mb)
CH2A1DS2-S3_GEOM.XXX (1.91 Mb)
CH14DA1S2_S3_GEOM.XXX (1.91 Mb)
CH11_AUDIO_RHINO_FIGHT.XXX (1.91 Mb)
CH2_AUDIO_NAVIGATE_STREETS.XXX (1.88 Mb)
CH7_POSTVOLUMES.XXX (1.88 Mb)
CS08_07_JEALOUS_PIG.XXX (1.88 Mb)
CH6_LOD.XXX (1.88 Mb)
CH13_AUDIO_LOC_FRA.XXX (1.88 Mb)
CS01_01_CELL_INTRO_LOC_ESN.XXX (1.84 Mb)
CS03_01_RIFT_ARRIVAL.XXX (1.84 Mb)
CH11_AUDIO_RHINO_CHASE.XXX (1.84 Mb)
CH4A1S1_LOD.XXX (1.81 Mb)
CH5_AUDIO_CLOUDPLAYGROUND.XXX (1.81 Mb)
CH13_AUDIO_LOC_INT.XXX (1.78 Mb)
CH3DA1-A2_GEOM.XXX (1.75 Mb)
CS11_01_POWERCELL_ROOM.XXX (1.75 Mb)
CS04_05_DOG_SHOWDOWN.XXX (1.75 Mb)
CS10_02_SPOTTED_LEVIATHAN.XXX (1.75 Mb)
CS08_10_FIREWORKS.XXX (1.75 Mb)
CH5A3_BACKGROUNDBUILDING.XXX (1.75 Mb)
CH5DA2-A3_GEOM.XXX (1.75 Mb)
CS01_04_WHERES_MY_STUFF.XXX (1.72 Mb)
CH3A1S2_SCENERY_01.XXX (1.69 Mb)
CH1_A01S05_GEOM02.XXX (1.69 Mb)
CS04_03_MASK_GHOSTLY_MAN.XXX (1.69 Mb)
CH10A1_BACKGROUND.XXX (1.69 Mb)
CS08_05_ARRIVE_ON_BOAT.XXX (1.66 Mb)
CH3A2S1_SCENERY.XXX (1.66 Mb)
CH14A1S1_FAIL.XXX (1.66 Mb)
CH7_AUDIO_VILLAGE_SQUARE.XXX (1.66 Mb)
CH8A1S2_UNDERTHEBRIDGE.XXX (1.66 Mb)
CH7A1S1_CHASINGTRIP.XXX (1.66 Mb)
CH4A2_BACKGROUND_02.XXX (1.63 Mb)
CH5_AUDIO_FIGHTTHEDOG.XXX (1.63 Mb)
CH10A3S1_LOD.XXX (1.63 Mb)
CH1_GLO_LIGHT.XXX (1.59 Mb)
CH4_AUDIO_THROUGHTHELOBBY.XXX (1.59 Mb)
LA_CH12SUBMARINE_SF.XXX (1.56 Mb)
CH1_AUDIO_BUILDING_SEQUENCE.XXX (1.53 Mb)
CH2A2_BACKGROUND.XXX (1.53 Mb)
CH13_NAV_DFRONT-MIDDLE.XXX (1.53 Mb)
CH11A2S2_BELLYOFTHEBEAST.XXX (1.53 Mb)
MONKEY_ANIMS_TRIPINTERACT_SF.XXX (1.53 Mb)
CH6A2S1_SCENERY02.XXX (1.53 Mb)
CH6A2S1_SCENERY03.XXX (1.53 Mb)
CH4A2S1_LOD.XXX (1.50 Mb)
CH6_BACKGROUND.XXX (1.50 Mb)
CH8_AUDIO_FIGHTINGCDOG.XXX (1.50 Mb)
CH11_AUDIO_PATH_TO_RHIN.XXX (1.50 Mb)
CS05_03_VILLAGE_ARRIVAL.XXX (1.47 Mb)
CH3A1_CS_GANGWAYCOLLAPSE.XXX (1.47 Mb)
CS06_05_DOG_PEN_OPENED.XXX (1.44 Mb)
CH3DA2-A3_NAV.XXX (1.44 Mb)
CH2_AUDIO_ST_GRANDCENTRAL.XXX (1.44 Mb)
ENGINE.XXX (1.44 Mb)
CH11_LIGHTING.XXX (1.41 Mb)
CH5_AUDIO_FALLINGBRIDGE.XXX (1.41 Mb)
CS03_05_PLASMA_BLOB_MASK.XXX (1.38 Mb)
CS08_04_PIGSY_INTRODUCTION.XXX (1.38 Mb)
CH9_BOAT.XXX (1.38 Mb)
CS04_06_DOG_DEFEATED.XXX (1.34 Mb)
CH2_AUDIO_MOVE_DISTRACT.XXX (1.34 Mb)
CH4_AUDIO_TRAPCDOG_LOC_ITA.XXX (1.34 Mb)
CH4_AUDIO_TRAPCDOG_LOC_ESN.XXX (1.34 Mb)
CH10DA2-A3_GEOM.XXX (1.34 Mb)
CH8_VILLAGESQUARESHARED.XXX (1.34 Mb)
LA_CH4A2S1_CREATEPATH_SF.XXX (1.34 Mb)
CH2_AUDIO_CATCHING_DRAGONFLY.XXX (1.34 Mb)
CH5_AUDIO_BRIDGECLIMB.XXX (1.31 Mb)
CS03_07_SPOTTED_POWERCELL.XXX (1.31 Mb)
CH4_AUDIO_TRAPCDOG_LOC_DEU.XXX (1.31 Mb)
CH12DA1-A2_GEOM.XXX (1.31 Mb)
CH13_AUDIO_PROTECTING_TRIP_LOC_INT.XXX (1.31 Mb)
CH2_AUDIO_INTERIOR_SKIRMISH.XXX (1.31 Mb)
CS02_03_THE_PLAN.XXX (1.28 Mb)
CS02_04_TURRET_PINNED.XXX (1.28 Mb)
CH4_AUDIO_TRAPCDOG_LOC_INT.XXX (1.28 Mb)
CH6A1S1_SCENERY03.XXX (1.28 Mb)
CH6A1S1_SCENERY04.XXX (1.28 Mb)
CH4_AUDIO_TRAPCDOG_LOC_FRA.XXX (1.28 Mb)
MONKEY_ANIMS_CLAMBERING_SF.XXX (1.28 Mb)
CH7_BACKGROUND.XXX (1.25 Mb)
CH3A1S3_SCENERY_01.XXX (1.25 Mb)
CS02_16_DYING_FISHES.XXX (1.22 Mb)
CH12_AUD_SUB_JOURNEY_LOC_ITA.XXX (1.22 Mb)
CH10A1S2_DESCENDINGTHETITAN.XXX (1.22 Mb)
CS01_06_LOCKED_OUT.XXX (1.19 Mb)
CH4A3DS1-DS2_GEOM.XXX (1.16 Mb)
CH13_AUDIO_PROTECTING_TRIP_LOC_ITA.XXX (1.16 Mb)
CH2A1DS1-S2_NAV.XXX (1.16 Mb)
CH12_AUD_SUB_JOURNEY_LOC_DEU.XXX (1.16 Mb)
CH2_AUDIO_LEAVING_GRAND.XXX (1.16 Mb)
CH12_AUD_SUB_JOURNEY_LOC_FRA.XXX (1.16 Mb)
CH10A2DS1-2_GEOM.XXX (1.13 Mb)
CH12_AUD_SUB_JOURNEY_LOC_ESN.XXX (1.13 Mb)
CH13_AUDIO_PROTECTING_TRIP_LOC_ESN.XXX (1.13 Mb)
CH4A2_BACKGROUND.XXX (1.13 Mb)
MONKEY_ANIMS_REACTIONS_SF.XXX (1.09 Mb)
CH4_AUDIO_LOC_DEU.XXX (1.09 Mb)
CH5A1_BACKGROUNDBUILDING.XXX (1.09 Mb)
CH2A1B_BACKGROUND.XXX (1.09 Mb)
CS02_12_NAME_EXCHANGE.XXX (1.06 Mb)
CH13_AUDIO_PROTECTING_TRIP_LOC_DEU.XXX (1.06 Mb)
CH13_AUDIO_PROTECTING_TRIP_LOC_FRA.XXX (1.06 Mb)
CH4_AUDIO_CRANE_01.XXX (1.06 Mb)
MONKEY_ANIMS_COMBAT_SF.XXX (1.06 Mb)
CS10_07_TRIP_SHOCKED.XXX (1.06 Mb)
CH8A1DS1-S2_GEOM.XXX (1.06 Mb)
CH14DA1S1_S2_GEOM.XXX (1.03 Mb)
LA_CH10A01S01_ASCENDTITAN_SF.XXX (1.03 Mb)
CH12_AUD_SUB_JOURNEY_LOC_INT.XXX (1.03 Mb)
CH4_AUDIO_LOC_ITA.XXX (1.03 Mb)
CH1_A03S01_GEOM02.XXX (992.00 Kb)
CH12_BGBUSCUTSCENE.XXX (992.00 Kb)
CH11_AUDIO_RHINO_FIGHT_LOC_DEU.XXX (992.00 Kb)
CS04_08_TRAVEL_MONTAGE.XXX (992.00 Kb)
MONKEY_ANIMS_WALKRUN_SF.XXX (992.00 Kb)
CH2_AUDIO_TRIP_INTRODUCTION.XXX (992.00 Kb)
CH1_A01S05_HANDHOLDS_2.XXX (992.00 Kb)
CH11_AUDIO_RHINO_FIGHT_LOC_ITA.XXX (992.00 Kb)
CH6A2S1_SCENERY01.XXX (960.00 Kb)
CS02_05_FOLLOW_MY_ORDERS.XXX (960.00 Kb)
CH10_AUDIO_COLLECT_DISTRIB.XXX (960.00 Kb)
CH11_AUDIO_RHINO_FIGHT_LOC_ESN.XXX (960.00 Kb)
CH5A2S1_PROPS.XXX (960.00 Kb)
CH3_AUDIO_DOWN34THSTREET_LOC_ITA.XXX (960.00 Kb)
CS01_05_STAFF_AQUIRED.XXX (960.00 Kb)
CH4_AUDIO_LOC_ESN.XXX (960.00 Kb)
CH14_POSTVOLUMES.XXX (960.00 Kb)
CH7_AUDIO_LOC_DEU.XXX (960.00 Kb)
LA_CH15A3S1_SCORPION_FIGHT_SF.XXX (928.00 Kb)
LA_CH14A1S1_SF.XXX (928.00 Kb)
CS04_07_THE_BIKE.XXX (928.00 Kb)
CH2_AUDIO_CATCHING_DRAGONFLY_LOC_ITA.XXX (928.00 Kb)
CH10_AUDIO_COLLECT_CANNON_LOC_DEU.XXX (928.00 Kb)
CH5A3S1_PROPS.XXX (928.00 Kb)
CH9DA2-A3_NAV.XXX (928.00 Kb)
CH3_AUDIO_DOWN34THSTREET_LOC_DEU.XXX (928.00 Kb)
CH10_AUDIO_COLLECT_CANNON_LOC_ITA.XXX (928.00 Kb)
CH11_AUDIO_RHINO_FIGHT_LOC_FRA.XXX (928.00 Kb)
CH11_AUDIO_RHINO_FIGHT_LOC_INT.XXX (928.00 Kb)
CH8_AUDIO_OVERTHEBRIDGE.XXX (928.00 Kb)
CH2_POSTVOLUMES.XXX (928.00 Kb)
CH7_AUDIO_LOC_ITA.XXX (928.00 Kb)
COALESCED_FRA.BIN (909.76 Kb)
COALESCED_DEU.BIN (903.91 Kb)
CS01_08_STATUE_OF_LIBERTY.XXX (896.00 Kb)
CH2_AUDIO_CATCHING_DRAGONFLY_LOC_DEU.XXX (896.00 Kb)
CH10_AUDIO_ASCEND_TITAN_LOC_DEU.XXX (896.00 Kb)
CH5_MUSIC_AMB.XXX (896.00 Kb)
CH10_AUDIO_COLLECT_CANNON_LOC_ESN.XXX (896.00 Kb)
CH4_AUDIO_LOC_FRA.XXX (896.00 Kb)
CH12_AUD_CARRIAGES_01.XXX (896.00 Kb)
CH10_AUDIO_ASCEND_TITAN_LOC_FRA.XXX (896.00 Kb)
CS04_01_THE_CLOUD.XXX (896.00 Kb)
CH4_POSTVOLUMES.XXX (896.00 Kb)
CH5DA1S1-S2_LOD.XXX (896.00 Kb)
CH13_GEOM_DFRONT-MIDDLE.XXX (896.00 Kb)
COALESCED_ITA.BIN (895.25 Kb)
COALESCED_ESN.BIN (893.04 Kb)
COALESCED_INT.BIN (892.55 Kb)
CH11_BACKGROUNDALL.XXX (864.00 Kb)
CH10_AUDIO_ASCEND_TITAN_LOC_ITA.XXX (864.00 Kb)
CH10_AUDIO_ASCEND_TITAN_LOC_ESN.XXX (864.00 Kb)
CH3_AUDIO_BERSERKERBATTLE_LOC_ITA.XXX (864.00 Kb)
CH3A2S1_THEALARM_SCAN.XXX (864.00 Kb)
CS02_07_AN_IDEA.XXX (864.00 Kb)
CH3_AUDIO_DOWN34THSTREET_LOC_INT.XXX (864.00 Kb)
CH5DA1S1-S2_NAV.XXX (864.00 Kb)
CH3_AUDIO_DOWN34THSTREET_LOC_ESN.XXX (864.00 Kb)
CS02_08_CATCH_DRAGONFLY.XXX (832.00 Kb)
CH10_AUDIO_COLLECT_CANNON_LOC_INT.XXX (832.00 Kb)
CH10_AUDIO_ASCEND_TITAN_LOC_INT.XXX (832.00 Kb)
CH9_POSTVOLUMES.XXX (832.00 Kb)
CH12_AUD_SUB_PUZZLE_LOC_DEU.XXX (832.00 Kb)
CH4_AUDIO_LOC_INT.XXX (832.00 Kb)
CH10_AUDIO_COLLECT_CANNON_LOC_FRA.XXX (832.00 Kb)
CH2_AUDIO_CATCHING_DRAGONFLY_LOC_ESN.XXX (832.00 Kb)
CH7_AUDIO_LOC_ESN.XXX (832.00 Kb)
CH3_AUDIO_BERSERKERBATTLE_LOC_INT.XXX (832.00 Kb)
CH3_AUDIO_BERSERKERBATTLE_LOC_DEU.XXX (832.00 Kb)
CH7_AUDIO_LOC_FRA.XXX (832.00 Kb)
CH12_AUD_SUB_PUZZLE_LOC_ITA.XXX (832.00 Kb)
CH12_AUD_SUB_PUZZLE_LOC_ESN.XXX (800.00 Kb)
CH2_AUDIO_CATCHING_DRAGONFLY_LOC_FRA.XXX (800.00 Kb)
CH12_AUD_SUB_PUZZLE_LOC_FRA.XXX (800.00 Kb)
CS06_04_WINDMILLS_PLAN.XXX (800.00 Kb)
CH3_AUDIO_DOWN34THSTREET_LOC_FRA.XXX (800.00 Kb)
CH14_AUDIO_BREACHES_LOC_DEU.XXX (800.00 Kb)
CH10_BACKGROUNDTITANLOD.XXX (800.00 Kb)
CH2_AUDIO_CATCHING_DRAGONFLY_LOC_INT.XXX (800.00 Kb)
LA_CH10A01S02_DESCENDTITAN_SF.XXX (800.00 Kb)
LA_CH10_ANIM_MOCAP_SF.XXX (768.00 Kb)
LA_CH4A3_TRAPCDOG_SF.XXX (768.00 Kb)
CH14_AUDIO_BREACHES_LOC_ITA.XXX (768.00 Kb)
CH4A2S1-S2_LOD.XXX (768.00 Kb)
MONKEY_ANIMS_JUMPVAULT_SF.XXX (768.00 Kb)
CS04_04_DOG_COMING.XXX (768.00 Kb)
CH4_AUDIO_CRANE_02.XXX (768.00 Kb)
CH3_AUDIO_BERSERKERBATTLE_LOC_ESN.XXX (768.00 Kb)
CH10DA1-A2_NAV.XXX (736.00 Kb)
CUSTOMCUTSCENE.XXX (736.00 Kb)
CH4_AUDIO_CREATEPATH_LOC_ITA.XXX (736.00 Kb)
CH4_AUDIO_CREATEPATH_LOC_DEU.XXX (736.00 Kb)
CH1_A01S05_EXPLOSION.XXX (736.00 Kb)
CH14_AUDIO_BREACHES_LOC_FRA.XXX (736.00 Kb)
CH14_AUDIO_BREACHES_LOC_INT.XXX (736.00 Kb)
CH4_AUDIO_CREATEPATH_LOC_ESN.XXX (736.00 Kb)
CH12DA2-A3_GEOM.XXX (736.00 Kb)
CH12_AUD_SUB_PUZZLE_LOC_INT.XXX (736.00 Kb)
CH14_AUDIO_BREACHES_LOC_ESN.XXX (736.00 Kb)
CH3A1_INTERIORBATTLE_SCAN.XXX (704.00 Kb)
CH6_AUD_PLATFORM_CHECK_LOC_ITA.XXX (704.00 Kb)
CH8A2S1_LOD.XXX (704.00 Kb)
CH2ALL_BACKGROUND.XXX (704.00 Kb)
CH4_AUDIO_CREATEPATH_LOC_FRA.XXX (704.00 Kb)
CH8A3S1_BRIDGELOD.XXX (704.00 Kb)
CH4_AUDIO_CREATEPATH_LOC_INT.XXX (704.00 Kb)
CH11A1_BACKGROUND.XXX (704.00 Kb)
LA_CH11_ANIM_MOCAP_SF.XXX (704.00 Kb)
CS03_DRAGONSPY1_TRAPCDOG.XXX (704.00 Kb)
CH2A2DS2-S3_NAV.XXX (704.00 Kb)
CH5A2DS1-S2_NAV.XXX (704.00 Kb)
CH3_AUDIO_BERSERKERBATTLE_LOC_FRA.XXX (704.00 Kb)
CH2DA1-A2_NAV.XXX (704.00 Kb)
CH8_AUDIO_WINDMILL_TOTAL.XXX (672.00 Kb)
CH6_AUD_PLATFORM_CHECK_LOC_INT.XXX (672.00 Kb)
CH2_AUDIO_NAVIGATE_STREETS_LOC_ITA.XXX (672.00 Kb)
CH6_AUD_PLATFORM_CHECK_LOC_ESN.XXX (672.00 Kb)
CH6_AUD_PLATFORM_CHECK_LOC_FRA.XXX (672.00 Kb)
CS06_03_OPEN_WAR_ROOM.XXX (672.00 Kb)
CH6_AUD_PLATFORM_CHECK_LOC_DEU.XXX (672.00 Kb)
CH7_AUDIO_LOC_INT.XXX (672.00 Kb)
CH5A3S1_TRIPTAKESARIDE.XXX (672.00 Kb)
CH1_A03S03_BG_SEA.XXX (640.00 Kb)
LA_CH1_A01S02_JUMPING_SF.XXX (640.00 Kb)
CH3A1DS1-S2_NAV.XXX (640.00 Kb)
CH1_A03S03_BG_CITY.XXX (640.00 Kb)
CH8_AUDIO_THEWINDMILL_LOC_ITA.XXX (640.00 Kb)
CH8_AUDIO_THEWINDMILL_LOC_DEU.XXX (608.00 Kb)
CS02_10_PRETTY_COOL.XXX (608.00 Kb)
CH2_AUDIO_NAVIGATE_STREETS_LOC_INT.XXX (608.00 Kb)
CH9A2_BACKGROUND.XXX (608.00 Kb)
CH1_A03S02_ENGINEBLOCK.XXX (608.00 Kb)
CH4_AUDIO_SIGN_COLLAPSE.XXX (608.00 Kb)
CH2_AUDIO_NAVIGATE_STREETS_LOC_DEU.XXX (608.00 Kb)
LA_CH1_A01S05_HANDHOLDS_SF.XXX (608.00 Kb)
LA_CH12_ANIM_MOCAP_SF.XXX (608.00 Kb)
CH8_AUDIO_THEWINDMILL_LOC_ESN.XXX (576.00 Kb)
NTGAMEFRAMEWORK.XXX (576.00 Kb)
CH10A2DS1-2_NAV.XXX (576.00 Kb)
CS03_08_THEATRE_CONTROL_ROOM.XXX (576.00 Kb)
CH2_AUDIO_BERSERKER_FIGHT_LOC_ITA.XXX (576.00 Kb)
CH5A3S2_BACKGROUND.XXX (576.00 Kb)
CH13_GEOM_DMIDDLE-BACK.XXX (576.00 Kb)
CH11_AUDIO_RHINO_CHASE_LOC_INT.XXX (576.00 Kb)
CH11_AUDIO_RHINO_CHASE_LOC_ITA.XXX (576.00 Kb)
CH2_AUDIO_NAVIGATE_STREETS_LOC_ESN.XXX (576.00 Kb)
LA_CH11A3_RHINO_CHASE_SF.XXX (544.00 Kb)
CS05_06_TRIP_SEES_VILLAGE.XXX (544.00 Kb)
CH11_AUDIO_RHINO_CHASE_LOC_DEU.XXX (544.00 Kb)
CH5_AUDIO_CLOUDPLAYGROUND_LOC_INT.XXX (544.00 Kb)
CS06_ZIPLINE_EXIT.XXX (544.00 Kb)
CH9_AUDIO_EXPLORING_MARSHES_LOC_DEU.XXX (544.00 Kb)
CH5_AUDIO_CLOUDPLAYGROUND_LOC_ITA.XXX (544.00 Kb)
CS07_02_SWAMP_INTRO.XXX (544.00 Kb)
CH4A3_BACKGROUND.XXX (544.00 Kb)
CH9A1_BACKGROUND.XXX (544.00 Kb)
LA_CH05_CH5A3S1_APC_CHASE_SF.XXX (544.00 Kb)
CH13_NAV_DMIDDLE-BACK.XXX (544.00 Kb)
CH10_AUDIO_AROUND_TITAN.XXX (544.00 Kb)
CH11_AUDIO_RHINO_CHASE_LOC_FRA.XXX (544.00 Kb)
CH5_AUDIO_BRIDGECLIMB_LOC_ITA.XXX (544.00 Kb)
CH2_AUDIO_NAVIGATE_STREETS_LOC_FRA.XXX (544.00 Kb)
CH2_AUDIO_BERSERKER_FIGHT_LOC_DEU.XXX (544.00 Kb)
CH8_AUDIO_THEWINDMILL_LOC_FRA.XXX (544.00 Kb)
CH5_AUDIO_CLOUDPLAYGROUND_LOC_DEU.XXX (544.00 Kb)
CH3_AUDIO_VO_THEALARM_LOC_DEU.XXX (544.00 Kb)
CH3_AUDIO_VO_THEALARM_LOC_ITA.XXX (544.00 Kb)
CH10_POSTVOLUMES.XXX (544.00 Kb)
CH9_AUDIO_EXPLORING_MARSHES_LOC_ITA.XXX (544.00 Kb)
CH5_AUDIO_BRIDGECLIMB_LOC_DEU.XXX (544.00 Kb)
CH5_AUDIO_CLOUDPLAYGROUND_LOC_ESN.XXX (512.00 Kb)
CH3_AUDIO_VO_THEALARM_LOC_ESN.XXX (512.00 Kb)
CH11A3S1_BACKGROUND.XXX (512.00 Kb)
CH8_AUDIO_THEWINDMILL_LOC_INT.XXX (512.00 Kb)
CH4_AUDIO_THEATRE_AMB.XXX (512.00 Kb)
CH11_AUDIO_RHINO_CHASE_LOC_ESN.XXX (512.00 Kb)
ANIMCAMS_MONKEY.XXX (512.00 Kb)
CH1_AUD_WIND.XXX (512.00 Kb)
CH1_A02S01B_AIRLOCK.XXX (512.00 Kb)
CH2_AUDIO_BERSERKER_FIGHT_LOC_ESN.XXX (512.00 Kb)
CH5_AUDIO_BRIDGECLIMB_LOC_ESN.XXX (512.00 Kb)
CH5_AUDIO_FALLINGBRIDGE_LOC_ITA.XXX (512.00 Kb)
CH3_AUDIO_HANDHOLDS.XXX (512.00 Kb)
CH3_AUDIO_VO_THEALARM_LOC_FRA.XXX (480.00 Kb)
CH10DA2-A3_NAV.XXX (480.00 Kb)
CH5_AUDIO_BRIDGECLIMB_LOC_FRA.XXX (480.00 Kb)
CH9_AUDIO_EXPLORING_MARSHES_LOC_ESN.XXX (480.00 Kb)
CH5_AUDIO_BRIDGECLIMB_LOC_INT.XXX (480.00 Kb)
CH2_AUDIO_BERSERKER_FIGHT_LOC_FRA.XXX (480.00 Kb)
CH13_AUDIO_FORECHAMBER_LOC_DEU.XXX (480.00 Kb)
CH3_AUDIO_VO_THEALARM_LOC_INT.XXX (480.00 Kb)
GENERICANIMS_SF.XXX (480.00 Kb)
CH4DA1-A2_NAV.XXX (480.00 Kb)
CH2_AUDIO_BERSERKER_FIGHT_LOC_INT.XXX (480.00 Kb)
CH5_AUDIO_FALLINGBRIDGE_LOC_DEU.XXX (480.00 Kb)
CH8_AUDIO_UNDERTHEBRIDGE_LOC_ITA.XXX (480.00 Kb)
CH8_AUDIO_OVERTHEBRIDGE_LOC_DEU.XXX (448.00 Kb)
CH13_AUDIO_FORECHAMBER_LOC_ITA.XXX (448.00 Kb)
CH12_POSTVOLUMES.XXX (448.00 Kb)
CH5_AUDIO_CLOUDPLAYGROUND_LOC_FRA.XXX (448.00 Kb)
CH4_AUDIO_ALIFTFORTRIP_LOC_INT.XXX (448.00 Kb)
CH3A2S1_ALARM_PUSHBLOCK.XXX (448.00 Kb)
CH4_AUDIO_ALIFTFORTRIP_LOC_ITA.XXX (448.00 Kb)
CH6_POSTVOLUMES.XXX (448.00 Kb)
CH8_AUDIO_UNDERTHEBRIDGE_LOC_INT.XXX (448.00 Kb)
CH4_AUDIO_ALIFTFORTRIP_LOC_DEU.XXX (448.00 Kb)
CH8_AUDIO_UNDERTHEBRIDGE_LOC_DEU.XXX (448.00 Kb)
CH5_AUDIO_FALLINGBRIDGE_LOC_ESN.XXX (448.00 Kb)
CH11_AUDIO_ARM_PUZZLE_LOC_ITA.XXX (448.00 Kb)
CH9_AUDIO_EXPLORING_MARSHES_LOC_FRA.XXX (448.00 Kb)
LA_CH3A1_BERSERKERBATTLE_SF.XXX (448.00 Kb)
CH8_AUDIO_OVERTHEBRIDGE_LOC_INT.XXX (416.00 Kb)
CH8_AUDIO_OVERTHEBRIDGE_LOC_ITA.XXX (416.00 Kb)
CH13_AUDIO_FORECHAMBER_LOC_FRA.XXX (416.00 Kb)
CH7_AUDIO_GUN_ALLEY.XXX (416.00 Kb)
CH8_AUDIO_OVERTHEBRIDGE_LOC_ESN.XXX (416.00 Kb)
CH3_AUDIO_THEALARM_CRATEPUSH.XXX (416.00 Kb)
CH4A2DS1-S2_NAV.XXX (416.00 Kb)
CH13_AUDIO_FORECHAMBER_LOC_ESN.XXX (416.00 Kb)
CH5_AUDIO_FALLINGBRIDGE_LOC_FRA.XXX (416.00 Kb)
CH3DA1-A2_NAV.XXX (416.00 Kb)
CH13A1_MKEY_ANIMS_SF.XXX (416.00 Kb)
CH4A3S1_THROUGHTHELOBBY.XXX (416.00 Kb)
CH1_AUD_DECOMPRESSION.XXX (416.00 Kb)
CH8_AUDIO_UNDERTHEBRIDGE.XXX (416.00 Kb)
CH8_AUDIO_UNDERTHEBRIDGE_LOC_ESN.XXX (416.00 Kb)
CH11_AUDIO_ARM_PUZZLE_LOC_INT.XXX (416.00 Kb)
CH4_AUDIO_CDOGCHASE_LOC_ITA.XXX (416.00 Kb)
CH4_AUDIO_CDOGCHASE_LOC_INT.XXX (416.00 Kb)
CH4_AUDIO_ALIFTFORTRIP_LOC_ESN.XXX (416.00 Kb)
CH4_AUDIO_CDOGCHASE_LOC_DEU.XXX (416.00 Kb)
CH11DA1-A2_GEOM.XXX (416.00 Kb)
CH1_TRIP.XXX (384.00 Kb)
CH8_MUSIC_CUES.XXX (384.00 Kb)
CH8_AUDIO_THEWINDMILL.XXX (384.00 Kb)
CH14DA1S1_S2_NAV.XXX (384.00 Kb)
CH2_AUDIO_TRIP_INTRODUCTION_LOC_INT.XXX (384.00 Kb)
CH8_AUDIO_OVERTHEBRIDGE_LOC_FRA.XXX (384.00 Kb)
CH9_AUDIO_EXPLORING_MARSHES_LOC_INT.XXX (384.00 Kb)
CH4_AUDIO_CDOGCHASE_LOC_ESN.XXX (384.00 Kb)
CH4_AUDIO_CDOGCHASE_LOC_FRA.XXX (384.00 Kb)
CH4_AUDIO_ALIFTFORTRIP_LOC_FRA.XXX (384.00 Kb)
CH13_AUD_MACHINEROOM_01.XXX (384.00 Kb)
CH8_AUDIO_UNDERTHEBRIDGE_LOC_FRA.XXX (384.00 Kb)
CS03_01_RIFT_ARRIVAL_PKG_SF.XXX (384.00 Kb)
CH10_AUDIO_AROUND_TITAN_LOC_ESN.XXX (384.00 Kb)
CH11_AUDIO_ARM_PUZZLE_LOC_DEU.XXX (384.00 Kb)
CH11DA1-A2_NAV.XXX (384.00 Kb)
CH11_AUDIO_ARM_PUZZLE_LOC_ESN.XXX (384.00 Kb)
CH5_AUDIO_FALLINGBRIDGE_LOC_INT.XXX (384.00 Kb)
CH13_AUDIO_FORECHAMBER_LOC_INT.XXX (384.00 Kb)
CH10_AUDIO_AROUND_TITAN_LOC_DEU.XXX (384.00 Kb)
CH10_AUDIO_AROUND_TITAN_LOC_ITA.XXX (384.00 Kb)
CH14_AUD_SCORP_FTD_TEST.XXX (352.00 Kb)
CH13_NAV_MIDDLE.XXX (352.00 Kb)
CH5DA2-A3_NAV.XXX (352.00 Kb)
CH10_AUDIO_AROUND_TITAN_LOC_FRA.XXX (352.00 Kb)
CH14DA1S2_S3_NAV.XXX (352.00 Kb)
CH4A3DS1-DS2_NAV.XXX (352.00 Kb)
CH12DA2-A3_NAV.XXX (352.00 Kb)
CH14_AUD_SCORP_FINAL_TD2.XXX (352.00 Kb)
CH11_AUDIO_ARM_PUZZLE_LOC_FRA.XXX (352.00 Kb)
CH11_AUDIO_BELLYBEAST.XXX (352.00 Kb)
CH12DA1-A2_NAV.XXX (352.00 Kb)
LA_CH10A2S1_THECANNON_SF.XXX (352.00 Kb)
LA_CH7A3_CAGED_CDOG_SF.XXX (352.00 Kb)
MONKEY_ANIMS_FOE_TURRET_SF.XXX (320.00 Kb)
CH10_AUDIO_ASCEND_TITAN.XXX (320.00 Kb)
CH4A3S1_GEOM02.XXX (320.00 Kb)
CH12_AUD_HANGARDOORS_01.XXX (320.00 Kb)
CH9DA1S1-S2_NAV.XXX (320.00 Kb)
TEMPPATHBUILDING.XXX (320.00 Kb)
LA_CH4A1S1_TRIPALONE_SF.XXX (320.00 Kb)
CH6_AUDIO_AMBIENCE_WIND_01.XXX (320.00 Kb)
CH1_AUD_TURRET.XXX (320.00 Kb)
LA_CH4A2S2_CDOGCHASE_SF.XXX (320.00 Kb)
LA_CH13_ANIM_MOCAP_SF.XXX (320.00 Kb)
CH3_AUDIO_VO_INTERIORBATTLE_LOC_ITA.XXX (320.00 Kb)
CH10_AUDIO_AROUND_TITAN_LOC_INT.XXX (320.00 Kb)
CH4_AUDIO_THROUGHTHELOBBY_LOC_ITA.XXX (320.00 Kb)
CH4_AUDIO_THROUGHTHELOBBY_LOC_INT.XXX (320.00 Kb)
GLOBALSHADERCACHE-PS3.BIN (291.89 Kb)
CH1_AUDIO_TURRET_ROOM_LOC_DEU.XXX (288.00 Kb)
CH9A3S1_BACKGROUND.XXX (288.00 Kb)
CH1_AUDIO_TURRET_ROOM_LOC_ITA.XXX (288.00 Kb)
CH4_AUDIO_THROUGHTHELOBBY_LOC_DEU.XXX (288.00 Kb)
CH4_AUDIO_THROUGHTHELOBBY_LOC_ESN.XXX (288.00 Kb)
CH9_AUDIO_INTO_TUNNEL_LOC_ITA.XXX (288.00 Kb)
CH14_AUD_SCORPION_LASER.XXX (288.00 Kb)
LA_CH2A1S3_SF.XXX (288.00 Kb)
CH1_AUD_PRISONERS.XXX (288.00 Kb)
LA_CH11A3S1_RHINOFIGHT_SF.XXX (288.00 Kb)
CH9_AUDIO_INTO_TUNNEL_LOC_DEU.XXX (288.00 Kb)
CH3_AUDIO_DRAGONFLY.XXX (288.00 Kb)
CH3_AUDIO_VO_INTERIORBATTLE_LOC_FRA.XXX (288.00 Kb)
CH3_AUDIO_VO_DOWN34THSTREET_LOC_ITA.XXX (288.00 Kb)
CH2_AUDIO_TRIP_INTRODUCTION_LOC_ITA.XXX (288.00 Kb)
CH3_AUDIO_VO_INTERIORBATTLE_LOC_ESN.XXX (288.00 Kb)
CH3_AUDIO_VO_INTERIORBATTLE_LOC_DEU.XXX (288.00 Kb)
MONKEY_ANIMS_FOE_CDOG_SF.XXX (288.00 Kb)
CH10_AUDIO_MINIDRAGON.XXX (288.00 Kb)
CH8_AUD_FRACTURE_STUFF.XXX (288.00 Kb)
MONKEY_ANIMS_CLOUD_SF.XXX (288.00 Kb)
CH8_AUDIO_VILLAGESQUARE.XXX (288.00 Kb)
CH4_BACKGROUND.XXX (256.00 Kb)
CH4_AUDIO_THROUGHTHELOBBY_LOC_FRA.XXX (256.00 Kb)
CH2_AUDIO_TRIP_INTRODUCTION_LOC_ESN.XXX (256.00 Kb)
CH9_AUDIO_INTO_TUNNEL_LOC_ESN.XXX (256.00 Kb)
CH2_AUDIO_TRIP_INTRODUCTION_LOC_FRA.XXX (256.00 Kb)
CH3_AUDIO_VO_DOWN34THSTREET_LOC_ESN.XXX (256.00 Kb)
CH3_AUDIO_VO_DOWN34THSTREET_LOC_DEU.XXX (256.00 Kb)
LA_CH2A1S1_TRIPINTRO_SF.XXX (256.00 Kb)
CH9_AUDIO_INTO_TUNNEL_LOC_FRA.XXX (256.00 Kb)
CH2_AUDIO_TRIP_INTRODUCTION_LOC_DEU.XXX (256.00 Kb)
CH14A2S1_FX1.XXX (256.00 Kb)
CH1_AUDIO_TURRET_ROOM_LOC_FRA.XXX (256.00 Kb)
CH1_AUDIO_TURRET_ROOM_LOC_ESN.XXX (256.00 Kb)
LA_CH9A3S1_BOATCHASE_SF.XXX (256.00 Kb)
LA_CH6A4_LIFT_UP_DOOR_SF.XXX (256.00 Kb)
CH4_AUDIO_CRANE_03.XXX (256.00 Kb)
LA_CH09_ANIM_MOCAP_SF.XXX (256.00 Kb)
CH1_GLO_BG.XXX (256.00 Kb)
CH9_AUDIO_INTO_TUNNEL_LOC_INT.XXX (256.00 Kb)
CH3_AUDIO_VO_INTERIORBATTLE_LOC_INT.XXX (256.00 Kb)
MONKEY_ANIMS_FOE_SCOUTGUN_SF.XXX (224.00 Kb)
CH5_AUDIO_FIGHTTHEDOG_LOC_DEU.XXX (224.00 Kb)
LA_CH8A2S1_SF.XXX (224.00 Kb)
CH3_AUDIO_THEALARM_DOOR.XXX (224.00 Kb)
CH5_AUDIO_FIGHTTHEDOG_LOC_ITA.XXX (224.00 Kb)
CH5_AUDIO_FIGHTTHEDOG_LOC_INT.XXX (224.00 Kb)
CH3_AUDIO_THEALARM_DOOR_2.XXX (224.00 Kb)
CH3_AUDIO_VO_DOWN34THSTREET_LOC_FRA.XXX (224.00 Kb)
MONKEY_ANIMS_FOE_SCOUTMELEE_SF.XXX (224.00 Kb)
LA_CH10A3S1_DISTRIBUTOR_SF.XXX (224.00 Kb)
LA_CH2_A00S00_BLOCKAGE_SF.XXX (224.00 Kb)
TEMPPATHBUILD.XXX (224.00 Kb)
CH5DA1-A2_NAV.XXX (224.00 Kb)
GENPARTIALANIMS_TRIP_SF.XXX (224.00 Kb)
CH12_AUD_SUB_JOURNEY_2.XXX (224.00 Kb)
CH12_AUD_SUB_JOURNEY_2_LOC_DEU.XXX (224.00 Kb)
CH12_AUD_SUB_JOURNEY_2_LOC_ESN.XXX (224.00 Kb)
CH12_AUD_SUB_JOURNEY_2_LOC_FRA.XXX (224.00 Kb)
CH12_AUD_SUB_JOURNEY_2_LOC_INT.XXX (224.00 Kb)
MONKEY_ANIMS_FOE_BERESRKER_SF.XXX (224.00 Kb)
CH12_AUD_SUB_JOURNEY_2_LOC_ITA.XXX (224.00 Kb)
CH3_AUDIO_VO_DOWN34THSTREET_LOC_INT.XXX (192.00 Kb)
CH3_AUDIO_TITAN.XXX (192.00 Kb)
CH1_AUDIO_TURRET_ROOM_LOC_INT.XXX (192.00 Kb)
LA_CH12ABSEIL_SF.XXX (192.00 Kb)
LA_CH2A2S1_SF.XXX (192.00 Kb)
LA_CH1_A02S01_TURRET_SF.XXX (192.00 Kb)
CH4_AUDIO_TRIPALONE_LOC_ITA.XXX (192.00 Kb)
CH4_AUDIO_TRIPALONE_LOC_INT.XXX (192.00 Kb)
CH9_AUDIO_TUNNELSPOOK_01.XXX (192.00 Kb)
CH4_AUDIO_TRIPALONE_LOC_FRA.XXX (192.00 Kb)
CH4_AUDIO_TRIPALONE_LOC_DEU.XXX (192.00 Kb)
LA_CH7A2S3_ROOFTOP_COLLAPSE_SF.XXX (192.00 Kb)
CH13_AUD_EXIT_SUB.XXX (192.00 Kb)
CH1_AUD_SPARKS.XXX (192.00 Kb)
LA_CH1_A02S02_BASICCOMBAT_SF.XXX (192.00 Kb)
LA_CH08A02_WINDMILL_SF.XXX (192.00 Kb)
CH12_AUD_FANS_01.XXX (192.00 Kb)
CH5_AUDIO_BOBS_DOG.XXX (192.00 Kb)
CH4_AUDIO_TRIPALONE_LOC_ESN.XXX (192.00 Kb)
CH5_AUDIO_FIGHTTHEDOG_LOC_ESN.XXX (192.00 Kb)
MONKEY_ANIMS_SF.XXX (192.00 Kb)
CH14_AUD_SCORPION_01.XXX (192.00 Kb)
CH5_AUDIO_FIGHTTHEDOG_LOC_FRA.XXX (192.00 Kb)
MONKEY_ANIMS_FOE_SCOUTSTUN_SF.XXX (192.00 Kb)
CH11_AUDIO_JUNGLE_01.XXX (160.00 Kb)
MONKEYGAME_LOC_INT.XXX (160.00 Kb)
CH9_AUDIO_TURRET_AMBUSH_LOC_DEU.XXX (160.00 Kb)
CH9_AUDIO_TURRET_AMBUSH_LOC_ESN.XXX (160.00 Kb)
CH14_AUD_SCORPEWP_2.XXX (160.00 Kb)
LA_CH11_HOOKSHOT_SF.XXX (160.00 Kb)
CH10_AUDIO_DESCEND_TITAN_LOC_ESN.XXX (160.00 Kb)
CH9A3S1_BOATCHASE_LOC_ITA.XXX (160.00 Kb)
CH9A3S1_BOATCHASE_LOC_INT.XXX (160.00 Kb)
CH10A3S1_PATHBUILDINGSTUFF.XXX (160.00 Kb)
MONKEY_ANIMS_OBJLADDER_SF.XXX (160.00 Kb)
LA_CH3A1_CS_GANGWAYCOLLAPSE_SF.XXX (160.00 Kb)
CH9_AUDIO_TURRET_AMBUSH_LOC_FRA.XXX (160.00 Kb)
CH1_AUD_CEILING_WIND.XXX (160.00 Kb)
CH9_AUDIO_TURRET_AMBUSH_LOC_ITA.XXX (160.00 Kb)
CH9A3S1_BOATCHASE_LOC_FRA.XXX (160.00 Kb)
CH12_AUD_ROBOFACTORY_01.XXX (160.00 Kb)
LA_CH1_A03S01_AROUNDSHIP_SF.XXX (160.00 Kb)
CH1_AUD_JETS.XXX (160.00 Kb)
CH9A3S1_BOATCHASE_LOC_ESN.XXX (160.00 Kb)
CH9A3S1_BOATCHASE_LOC_DEU.XXX (160.00 Kb)
CH6_AUD_STRUCTURE_WIND.XXX (160.00 Kb)
CH3_AUDIO_THEALARM_HH.XXX (160.00 Kb)
CH13_AUD_METALGRIND_01.XXX (160.00 Kb)
CH3_AUDIO_VO_BERSERKERBATTLE_LOC_ITA.XXX (160.00 Kb)
LA_CH11A3S1_RHINOENTRANCE_SF.XXX (160.00 Kb)
CH10_AUDIO_DESCEND_TITAN_LOC_ITA.XXX (160.00 Kb)
CH10_AUDIO_DESCEND_TITAN_LOC_DEU.XXX (160.00 Kb)
LA_CH5A2S1_SF.XXX (160.00 Kb)
CH3_AUDIO_VO_BERSERKERBATTLE_LOC_INT.XXX (160.00 Kb)
CH1_AUDIO_JUMP_TUTORIAL_02.XXX (160.00 Kb)
CH13_AUD_WHEEL_DYNAMIC_01.XXX (160.00 Kb)
CH10_AUDIO_SALVAGE_TALK.XXX (160.00 Kb)
CH3_AUDIO_VO_BERSERKERBATTLE_LOC_DEU.XXX (160.00 Kb)
CH6_AUD_NATURAL_BRIDGE.XXX (160.00 Kb)
CH10_AUDIO_DESCEND_TITAN_LOC_INT.XXX (160.00 Kb)
LA_CH2A1S1_SF.XXX (160.00 Kb)
CH1_AUDIO_JUMP_TUTORIAL_01.XXX (160.00 Kb)
LA_CH2_A2A1_DRAGONSPY_SF.XXX (128.00 Kb)
CH8_AUDIO_HIGH_WIND2.XXX (128.00 Kb)
CH14A2S1_FX3.XXX (128.00 Kb)
CH10_AUDIO_DESCEND_TITAN_LOC_FRA.XXX (128.00 Kb)
CH2A3S2_BERSERKERKILL_SF.XXX (128.00 Kb)
LA_CH6A1S1_SF.XXX (128.00 Kb)
LA_CH06A1_SHABBY_BRIDGE_SF.XXX (128.00 Kb)
CH2A2DS1-S2_NAV.XXX (128.00 Kb)
CH8_AUDIO_POWERSURGE.XXX (128.00 Kb)
TRIP_ANIMS_BOAT_SF.XXX (128.00 Kb)
CH12_AUD_OVERLOAD.XXX (128.00 Kb)
CH14_AUD_SCORP_MOUTH.XXX (128.00 Kb)
CH13_AUD_SUB_POOL.XXX (128.00 Kb)
CH9_AUDIO_TURRET_AMBUSH_LOC_INT.XXX (128.00 Kb)
CS01_08_STATUE_LIBERTY_PKG_SF.XXX (128.00 Kb)
LA_CH8A1S2_UNDERTHEBRIDGE_SF.XXX (128.00 Kb)
CH5_MUSIC_CDOG.XXX (128.00 Kb)
CH1_AUDIO_UPSIDE_DOWN_LOC_ESN.XXX (128.00 Kb)
CH1_AUDIO_UPSIDE_DOWN_LOC_FRA.XXX (128.00 Kb)
CH4_AUDIO_THEATREBANGS.XXX (128.00 Kb)
CH3_AUDIO_RAVINE.XXX (128.00 Kb)
CH13_AUD_WHEELS_01.XXX (128.00 Kb)
CH13_AUD_WHEELROOM_01.XXX (128.00 Kb)
CH9_AUDIO_BULKHEADS.XXX (128.00 Kb)
CH6_AUD_CROWHIGH.XXX (128.00 Kb)
CH1_AUDIO_UPSIDE_DOWN_LOC_INT.XXX (128.00 Kb)
CH9_AUDIO_BOAT_CHASE.XXX (128.00 Kb)
CH7_AUDIO_CHASING_TRIP.XXX (128.00 Kb)
CH7_AUDIO_SCOUT_ENCOUNTER_01.XXX (128.00 Kb)
CH14_AUD_LEGLOCK_FAIL_1.XXX (128.00 Kb)
CH1_AUDIO_UPSIDE_DOWN_LOC_ITA.XXX (128.00 Kb)
CH3_AUDIO_VO_BERSERKERBATTLE_LOC_ESN.XXX (128.00 Kb)
CH3_AUDIO_VO_BERSERKERBATTLE_LOC_FRA.XXX (128.00 Kb)
CH1_AUDIO_UPSIDE_DOWN_LOC_DEU.XXX (128.00 Kb)
LA_CH12A2S1_SUBJOURNEY1_SF.XXX (128.00 Kb)
CH14_AUD_SCORPDWP_1.XXX (128.00 Kb)
CH1_AUDIO_SCOUT_ROOM.XXX (96.00 Kb)
LA_CH5A1S1_TRUCKPINPULL_SF.XXX (96.00 Kb)
LA_CH5A1S1_BRIDGECOLLAPSE_SF.XXX (96.00 Kb)
CH1_AUDIO_TO_ESCAPE_POD_LOC_DEU.XXX (96.00 Kb)
LA_CH2A2S2_MINEFIELD_SF.XXX (96.00 Kb)
LA_CH7A1S1_SF.XXX (96.00 Kb)
CH1_AUDIO_BROKEN_JET.XXX (96.00 Kb)
CH6_AUD_WATERFLOW.XXX (96.00 Kb)
CH14_AUD_STAGE3INTRO_D.XXX (96.00 Kb)
CH1_AUDIO_HANDHOLD_TUTORIAL_LOC_ITA.XXX (96.00 Kb)
CH9_AUDIO_BOAT_CHASE_LOC_ITA.XXX (96.00 Kb)
CH14_AUD_STAGE3INTRO_A.XXX (96.00 Kb)
CH9_AUDIO_BOAT_CHASE_LOC_INT.XXX (96.00 Kb)
CH5_BACKGROUND.XXX (96.00 Kb)
CH9_AUDIO_BOAT_CHASE_LOC_FRA.XXX (96.00 Kb)
CH9_AUDIO_BOAT_CHASE_LOC_ESN.XXX (96.00 Kb)
CH9_AUDIO_BOAT_CHASE_LOC_DEU.XXX (96.00 Kb)
CH6_AUD_RAVINE_BIRDS.XXX (96.00 Kb)
MONKEY_ANIMS_FOE_TURRETBOAT_SF.XXX (96.00 Kb)
MONKEY_ANIMS_FOE_SCOUTGLO_SF.XXX (96.00 Kb)
CH1_AUDIO_TO_ESCAPE_POD_LOC_ITA.XXX (96.00 Kb)
CH9_AUDIO_PIGMUSIC.XXX (96.00 Kb)
LA_CH7A3S1_SF.XXX (96.00 Kb)
CH14_AUD_SCORP_TAIL.XXX (96.00 Kb)
CH14_AUD_SCORPEWP_1.XXX (96.00 Kb)
CH13_LIGHTING.XXX (96.00 Kb)
CH9_BACKGROUND.XXX (96.00 Kb)
CH1_AUDIO_AROUND_THE_SHIP.XXX (96.00 Kb)
LA_CH9_BOAT_SF.XXX (96.00 Kb)
CH1_AUDIO_DOORS.XXX (96.00 Kb)
CH14_AUD_SCORPMOV_S2_B.XXX (96.00 Kb)
CH13_CORE_01.XXX (96.00 Kb)
CH14_AUD_SCORPDWP_2.XXX (96.00 Kb)
CH7_AUDIO_WATERWHEEL.XXX (96.00 Kb)
NTENGINE.XXX (96.00 Kb)
CH14A2S1_FX2.XXX (96.00 Kb)
CH10_AUDIO_DESCEND_TITAN.XXX (96.00 Kb)
GUIDCACHE.XXX (96.00 Kb)
CH7_AUDIO_SEQUENCES_02.XXX (96.00 Kb)
CH7_AUDIO_SEQUENCES_01.XXX (96.00 Kb)
CH1_AUD_WING_POD_SEQUENCE.XXX (96.00 Kb)
CH9_AUDIO_MECHSCANNER.XXX (96.00 Kb)
CH1_AUD_SPOOKYROOM.XXX (96.00 Kb)
GAMEFRAMEWORK.XXX (96.00 Kb)
CH13_AUD_WHEELROOM_02.XXX (96.00 Kb)
CH1_AUDIO_WING_TRAVERSAL.XXX (96.00 Kb)
CH14_AUD_LEGLOCK.XXX (96.00 Kb)
MONKEY_ANIMS_OBJGENERIC_SF.XXX (96.00 Kb)
GENPARTIALANIMS_MONKEY_SF.XXX (96.00 Kb)
MONKEY_ANIMS_WEAPON_SF.XXX (96.00 Kb)
CH13_AUD_SPOOKYTUNNEL.XXX (96.00 Kb)
CH12_AUD_WATERSPLATTY.XXX (96.00 Kb)
CH10_MAIN_LOC_INT.XXX (64.00 Kb)
CH14_AUD_SCORPMOV_S2_A.XXX (64.00 Kb)
CH6_AUD_NATURAL_CHECK_LOC_FRA.XXX (64.00 Kb)
CH6_AUD_SEQ_BCOLLAPSE_01.XXX (64.00 Kb)
CH6_AUD_STRUCTURES_01.XXX (64.00 Kb)
CH6_MAIN_LOC_INT.XXX (64.00 Kb)
CH6_AUD_NATURAL_CHECK_LOC_ITA.XXX (64.00 Kb)
CH1_AUDIO_TO_ESCAPE_POD_LOC_ESN.XXX (64.00 Kb)
CH6_AUD_NATURAL_CHECK_LOC_INT.XXX (64.00 Kb)
CH3_BACKGROUND.XXX (64.00 Kb)
CH7_AUDIO_SEQUENCES_02_LOC_ESN.XXX (64.00 Kb)
CH7_AUDIO_SEQUENCES_02_LOC_FRA.XXX (64.00 Kb)
CH7_AUDIO_SEQUENCES_02_LOC_INT.XXX (64.00 Kb)
CH7_AUDIO_SEQUENCES_02_LOC_ITA.XXX (64.00 Kb)
CH3_AUDIO_THEALARM_TRAVERSER.XXX (64.00 Kb)
CH11_MAIN_LOC_INT.XXX (64.00 Kb)
CH1_AUDIO_TO_ESCAPE_POD_LOC_INT.XXX (64.00 Kb)
CH1_AUDIO_BASIC_COMBAT_2_LOC_DEU.XXX (64.00 Kb)
CH13_MAIN_LOC_INT.XXX (64.00 Kb)
CH7_MAIN_LOC_INT.XXX (64.00 Kb)
CH6_AUD_NATURAL_CHECK_LOC_DEU.XXX (64.00 Kb)
CH6_AUDIO_AMBIENT_CREATURES_01.XXX (64.00 Kb)
CH6_AUD_LECCY_FENCE.XXX (64.00 Kb)
CH1_AUD_GSCOUT_ENTER.XXX (64.00 Kb)
CH1_AUDIO_TO_ESCAPE_POD_LOC_FRA.XXX (64.00 Kb)
CH3_AUDIO_GUSTYWIND.XXX (64.00 Kb)
CH3_MAIN_LOC_INT.XXX (64.00 Kb)
CH3_AUD_TAXI_SHOVE.XXX (64.00 Kb)
CH7_AUDIO_SEQUENCES_02_LOC_DEU.XXX (64.00 Kb)
CH1_AUDIO_BROKEN_JET_LOC_ITA.XXX (64.00 Kb)
CH14_AUD_SCORP_QUICKKILL.XXX (64.00 Kb)
CH1_AUDIO_HANDHOLD_TUTORIAL_LOC_INT.XXX (64.00 Kb)
CH14_AUD_STAGE3INTRO_B.XXX (64.00 Kb)
CH12_AUD_FANS_01_LOC_DEU.XXX (64.00 Kb)
CH14_AUD_STAGE3INTRO_C.XXX (64.00 Kb)
CH12_AUD_FANS_01_LOC_ESN.XXX (64.00 Kb)
CH1_AUDIO_BROKEN_JET_LOC_FRA.XXX (64.00 Kb)
CH1_AUDIO_BROKEN_JET_LOC_ESN.XXX (64.00 Kb)
CH12_AUD_FANS_01_LOC_FRA.XXX (64.00 Kb)
CH12_MAIN_LOC_INT.XXX (64.00 Kb)
CH12_AUD_FANS_01_LOC_INT.XXX (64.00 Kb)
CH12_AUD_FANS_01_LOC_ITA.XXX (64.00 Kb)
CH13_AUDIO_FORECHAMBER.XXX (64.00 Kb)
CH1_AUDIO_BROKEN_JET_LOC_DEU.XXX (64.00 Kb)
CH2_TRIPVOLUMES.XXX (64.00 Kb)
CH5_MAIN_LOC_INT.XXX (64.00 Kb)
CH14_AUD_STAGE3INTRO_E.XXX (64.00 Kb)
CH1_AUDIO_HANDHOLD_TUTORIAL_LOC_FRA.XXX (64.00 Kb)
CH1_AUDIO_BASIC_COMBAT_2_LOC_ESN.XXX (64.00 Kb)
CH1_AUDIO_HANDHOLD_TUTORIAL_LOC_ESN.XXX (64.00 Kb)
CH2_MUSIC_CONTROL.XXX (64.00 Kb)
CH10_BGNIGHT.XXX (64.00 Kb)
CH1_MAIN_LOC_INT.XXX (64.00 Kb)
CH2_MAIN_LOC_INT.XXX (64.00 Kb)
CH14_AUD_WHEELBREAK_01.XXX (64.00 Kb)
CH3_AUDIO_PIGEON_PAN.XXX (64.00 Kb)
CH4_AUD_PUSH_STONE.XXX (64.00 Kb)
CH2_AUD_DRAGON_EXT.XXX (64.00 Kb)
CH14A2A3_EXTERIOR_NAV.XXX (64.00 Kb)
CH1_AUDIO_HANDHOLD_TUTORIAL_LOC_DEU.XXX (64.00 Kb)
CH8_AUDIO_MED_FANS.XXX (64.00 Kb)
CH14_MAIN_LOC_INT.XXX (64.00 Kb)
CH2_AUDIO_SIGNFALL.XXX (64.00 Kb)
CH2_AUDIO_PUSHBLOCK.XXX (64.00 Kb)
CH4_AUDIO_CDOGHEADBUTT.XXX (64.00 Kb)
CH2A3DS1-S2_NAV.XXX (64.00 Kb)
CH4_MAIN_LOC_INT.XXX (64.00 Kb)
CH15_MAIN_LOC_INT.XXX (64.00 Kb)
CH10_BGDAY.XXX (64.00 Kb)
CH1_AUDIO_BASIC_COMBAT_2_LOC_ITA.XXX (64.00 Kb)
CH13_AUD_BIGFANS_01.XXX (64.00 Kb)
ANIMCAMS_CDOG.XXX (64.00 Kb)
CH6_AUD_NATURAL_CHECK_LOC_ESN.XXX (64.00 Kb)
LA_CH3A2S1_ALARM_SF.XXX (64.00 Kb)
LA_CH2_A2S1_SF.XXX (64.00 Kb)
LA_CH5A1S2_SF.XXX (64.00 Kb)
LA_CH4_GENERIC_SF.XXX (64.00 Kb)
LA_CH7A1S2_SF.XXX (64.00 Kb)
MAINMENULEVEL_LOC_INT.XXX (64.00 Kb)
MAP_CREDITS_LOC_INT.XXX (64.00 Kb)
MONKEY_ANIMS_OBJBRIDGELEVER_SF.XXX (64.00 Kb)
CH02_MONKEY_LEVER_PULL_SF.XXX (64.00 Kb)
CH8_MAIN_LOC_INT.XXX (64.00 Kb)
CH8_AUDIO_VILLAGESQUARE_LOC_FRA.XXX (64.00 Kb)
CH8_AUDIO_VILLAGESQUARE_LOC_INT.XXX (64.00 Kb)
LA_CH2_A2A3_BERSERKER_SF.XXX (64.00 Kb)
CH8_AUDIO_VILLAGESQUARE_LOC_DEU.XXX (64.00 Kb)
CH8_AUDIO_VILLAGESQUARE_LOC_ESN.XXX (64.00 Kb)
CH9_MAIN_LOC_INT.XXX (64.00 Kb)
CH8_AUDIO_VILLAGESQUARE_LOC_ITA.XXX (64.00 Kb)
CH8A2S2_OVERTHEBRIDGE_LOC_ESN.XXX (32.00 Kb)
CH8A2S2_OVERTHEBRIDGE_LOC_FRA.XXX (32.00 Kb)
CH8A2S2_OVERTHEBRIDGE_LOC_INT.XXX (32.00 Kb)
CH8A1S1_VILLAGESQUARE.XXX (32.00 Kb)
CH8A2S2_OVERTHEBRIDGE_LOC_DEU.XXX (32.00 Kb)
CH8A2S2_OVERTHEBRIDGE_LOC_ITA.XXX (32.00 Kb)
CH8_MUSIC_COMBAT.XXX (32.00 Kb)
CH8_MUSIC_CONTROL.XXX (32.00 Kb)
CH7_MUSIC_TA_COMBAT.XXX (32.00 Kb)
CH8_TRIPVOLUMES.XXX (32.00 Kb)
CH7_MUSIC_CONTROL.XXX (32.00 Kb)
CH8_MUSIC_AMB_GENTLE.XXX (32.00 Kb)
CH7_MUSIC_COMBAT.XXX (32.00 Kb)
CH7_AUDIO_SEQUENCES_03.XXX (32.00 Kb)
CH7_AUDIO_SCOUT_ENCOUNTER_02.XXX (32.00 Kb)
CH8_AUDIO_FIGHTINGCDOG_LOC_ESN.XXX (32.00 Kb)
CH8_AUDIO_FIGHTINGCDOG_LOC_DEU.XXX (32.00 Kb)
CH7_MUSIC_COMBAT_ORCH.XXX (32.00 Kb)
CH7A3S1_VILLAGESQUARE_LOC_ITA.XXX (32.00 Kb)
CH7A3S1_VILLAGESQUARE_LOC_INT.XXX (32.00 Kb)
CH7A3S1_VILLAGESQUARE_LOC_FRA.XXX (32.00 Kb)
CH7A3S1_VILLAGESQUARE_LOC_ESN.XXX (32.00 Kb)
CH7A3S1_VILLAGESQUARE_LOC_DEU.XXX (32.00 Kb)
CH10_MUSIC_CONTROLLER.XXX (32.00 Kb)
CH10_MUSIC_EVENTS.XXX (32.00 Kb)
CH7A2_MKEY_KICK_DOOR_SF.XXX (32.00 Kb)
CH10_MUSIC_RACE.XXX (32.00 Kb)
CH10_MUSIC_TENSION.XXX (32.00 Kb)
CH10_MUSIC_TRANSITION.XXX (32.00 Kb)
CH10_TRIPVOLUMES.XXX (32.00 Kb)
CH9DA1-A2_NAV.XXX (32.00 Kb)
CH8_AUDIO_FIGHTINGCDOG_LOC_FRA.XXX (32.00 Kb)
CH7A1S1_CHASINGTRIP_LOC_INT.XXX (32.00 Kb)
CH7A1S1_CHASINGTRIP_LOC_FRA.XXX (32.00 Kb)
CH7A1S1_CHASINGTRIP_LOC_ESN.XXX (32.00 Kb)
CH7A1S1_CHASINGTRIP_LOC_DEU.XXX (32.00 Kb)
CH11A3S1_RHINOFIGHT01_LOC_DEU.XXX (32.00 Kb)
CH6_MUSIC_THREAT.XXX (32.00 Kb)
CH6_MUSIC_CONTROL.XXX (32.00 Kb)
CH6_MUSIC_COMBAT.XXX (32.00 Kb)
CH8_AUDIO_FIGHTINGCDOG_LOC_INT.XXX (32.00 Kb)
CH10_MUSIC_AMBIENT2.XXX (32.00 Kb)
CH10_MUSIC_AMBIENT.XXX (32.00 Kb)
CH10_MUSIC_COMBAT.XXX (32.00 Kb)
CH6_AUD_WHEEL_GRIND.XXX (32.00 Kb)
CH9_AUDIO_EXPLORING_MARSHES.XXX (32.00 Kb)
CH6_AUD_PLATFORM_CHECK.XXX (32.00 Kb)
CH7A1S1_CHASINGTRIP_LOC_ITA.XXX (32.00 Kb)
CH8_AUDIO_FIGHTINGCDOG_LOC_ITA.XXX (32.00 Kb)
CH6_AUDIO_OBJECT_GENERATOR_01.XXX (32.00 Kb)
CH11A3S1_RHINOFIGHT01_LOC_FRA.XXX (32.00 Kb)
CH9_AUDIO_INTO_TUNNEL.XXX (32.00 Kb)
CH11A3S1_RHINOFIGHT01_LOC_INT.XXX (32.00 Kb)
CH11A3S1_RHINOFIGHT01_LOC_ITA.XXX (32.00 Kb)
CH11_AUDIO_ARM_PUZZLE.XXX (32.00 Kb)
CH5_TRIPVOLUMES.XXX (32.00 Kb)
CH5_MUSIC_COMBAT2.XXX (32.00 Kb)
CH5_MUSIC_COMBAT1.XXX (32.00 Kb)
CH5_MUSIC_CLOUD.XXX (32.00 Kb)
CH5_MUSIC_BRIDGE.XXX (32.00 Kb)
CH5_MUSIC_APC.XXX (32.00 Kb)
CH5_AUD_KICK_DOOR.XXX (32.00 Kb)
CH5_AUDIO_BOBS_DOG_LOC_ITA.XXX (32.00 Kb)
CH5_AUDIO_BOBS_DOG_LOC_INT.XXX (32.00 Kb)
CH5_AUDIO_BOBS_DOG_LOC_FRA.XXX (32.00 Kb)
CH9_AUDIO_TURRET_AMBUSH.XXX (32.00 Kb)
CH5_AUDIO_BOBS_DOG_LOC_ESN.XXX (32.00 Kb)
CH5_AUDIO_BOBS_DOG_LOC_DEU.XXX (32.00 Kb)
CH5A1S1_CPSCAN.XXX (32.00 Kb)
CH4_VO_ALIFTFORTRIP.XXX (32.00 Kb)
CH4_TRIPVOLUMES.XXX (32.00 Kb)
CH4_MUSIC_VOICE_AMB.XXX (32.00 Kb)
CH4_MUSIC_COMBAT.XXX (32.00 Kb)
CH9_LIGHTING.XXX (32.00 Kb)
CH4_MUSIC_CDOG_AMB.XXX (32.00 Kb)
CH6_MUSIC_CHOIR.XXX (32.00 Kb)
CH9_MUSIC_AMBIENT.XXX (32.00 Kb)
CH9_MUSIC_AMBIENT2.XXX (32.00 Kb)
CH9_MUSIC_COMBAT.XXX (32.00 Kb)
CH9_MUSIC_CONTROLLER.XXX (32.00 Kb)
CH9_MUSIC_EVENTS.XXX (32.00 Kb)
CH9_MUSIC_TENSION.XXX (32.00 Kb)
CH9_MUSIC_TRANSITION.XXX (32.00 Kb)
CH4_MUSIC_CDOGCHASE.XXX (32.00 Kb)
CH9_TRIPVOLUMES.XXX (32.00 Kb)
CH4_AUD_CDOG_ENTRY.XXX (32.00 Kb)
CH4_AUDIO_MUSIC_COMBAT_02.XXX (32.00 Kb)
CH4_AUDIO_INTOTHELOBBY_LOC_ITA.XXX (32.00 Kb)
CH4_AUDIO_INTOTHELOBBY_LOC_INT.XXX (32.00 Kb)
CH4_AUDIO_INTOTHELOBBY_LOC_FRA.XXX (32.00 Kb)
CH4_AUDIO_INTOTHELOBBY_LOC_ESN.XXX (32.00 Kb)
CORE.XXX (32.00 Kb)
CH6_MUSIC_AMB.XXX (32.00 Kb)
CH4_AUDIO_INTOTHELOBBY_LOC_DEU.XXX (32.00 Kb)
CH4_AUDIO_DOGLEG_LOC_ITA.XXX (32.00 Kb)
CH11A3S1_RHINOFIGHT01_LOC_ESN.XXX (32.00 Kb)
CH6_CINEMATICS.XXX (32.00 Kb)
CH4_AUDIO_DOGLEG_LOC_ESN.XXX (32.00 Kb)
CH4_AUDIO_DOGLEG_LOC_DEU.XXX (32.00 Kb)
CH8_AUDIO_POWERSURGE_LOC_ESN.XXX (32.00 Kb)
CS01_04_WHERES_MY_STUFF_LOC_DEU.XXX (32.00 Kb)
CS01_04_WHERES_MY_STUFF_LOC_ESN.XXX (32.00 Kb)
CS01_04_WHERES_MY_STUFF_LOC_FRA.XXX (32.00 Kb)
CS01_04_WHERES_MY_STUFF_LOC_INT.XXX (32.00 Kb)
CS01_04_WHERES_MY_STUFF_LOC_ITA.XXX (32.00 Kb)
CH4_AUDIO_CLAMBERBATTLE_LOC_ITA.XXX (32.00 Kb)
CS01_05_STAFF_AQUIRED_LOC_DEU.XXX (32.00 Kb)
CH8_AUDIO_POWERSURGE_LOC_DEU.XXX (32.00 Kb)
CH8_AUDIO_POWERSURGE_LOC_FRA.XXX (32.00 Kb)
CH13_AUD_FANTUNNEL.XXX (32.00 Kb)
CH6_AUD_NATURAL_CHECK.XXX (32.00 Kb)
CH4_AUDIO_DOGLEG_LOC_INT.XXX (32.00 Kb)
CS01_06_LOCKED_OUT_LOC_DEU.XXX (32.00 Kb)
CS01_06_LOCKED_OUT_LOC_ESN.XXX (32.00 Kb)
CS01_06_LOCKED_OUT_LOC_FRA.XXX (32.00 Kb)
CS01_06_LOCKED_OUT_LOC_INT.XXX (32.00 Kb)
CS01_06_LOCKED_OUT_LOC_ITA.XXX (32.00 Kb)
CH4_AUDIO_CLAMBERBATTLE_LOC_FRA.XXX (32.00 Kb)
CH4_AUDIO_CLAMBERBATTLE_LOC_ESN.XXX (32.00 Kb)
CS01_08_STATUE_OF_LIBERTY_LOC_DEU.XXX (32.00 Kb)
CS01_08_STATUE_OF_LIBERTY_LOC_ESN.XXX (32.00 Kb)
CS01_08_STATUE_OF_LIBERTY_LOC_FRA.XXX (32.00 Kb)
CS01_08_STATUE_OF_LIBERTY_LOC_INT.XXX (32.00 Kb)
CS01_08_STATUE_OF_LIBERTY_LOC_ITA.XXX (32.00 Kb)
CS01_BINKED_MOVIES.XXX (32.00 Kb)
CH4_AUDIO_CLAMBERBATTLE_LOC_DEU.XXX (32.00 Kb)
CS02_01_TRIP_AWAKES_MONKEY_LOC_DEU.XXX (32.00 Kb)
CS02_01_TRIP_AWAKES_MONKEY_LOC_ESN.XXX (32.00 Kb)
CS02_01_TRIP_AWAKES_MONKEY_LOC_FRA.XXX (32.00 Kb)
CS02_01_TRIP_AWAKES_MONKEY_LOC_INT.XXX (32.00 Kb)
CS02_01_TRIP_AWAKES_MONKEY_LOC_ITA.XXX (32.00 Kb)
CH4A2S2_CDOGCHASE_LOC_ITA.XXX (32.00 Kb)
CS02_03_THE_PLAN_LOC_DEU.XXX (32.00 Kb)
CS02_03_THE_PLAN_LOC_ESN.XXX (32.00 Kb)
CS02_03_THE_PLAN_LOC_FRA.XXX (32.00 Kb)
CS02_03_THE_PLAN_LOC_INT.XXX (32.00 Kb)
CS02_03_THE_PLAN_LOC_ITA.XXX (32.00 Kb)
CH4A2S2_CDOGCHASE_LOC_INT.XXX (32.00 Kb)
CS02_04_TURRET_PINNED_LOC_DEU.XXX (32.00 Kb)
CS02_04_TURRET_PINNED_LOC_ESN.XXX (32.00 Kb)
CS02_04_TURRET_PINNED_LOC_FRA.XXX (32.00 Kb)
CS02_04_TURRET_PINNED_LOC_INT.XXX (32.00 Kb)
CS02_04_TURRET_PINNED_LOC_ITA.XXX (32.00 Kb)
CH4A2S2_CDOGCHASE_LOC_FRA.XXX (32.00 Kb)
CS02_05_FOLLOW_MY_ORDERS_LOC_DEU.XXX (32.00 Kb)
CS02_05_FOLLOW_MY_ORDERS_LOC_ESN.XXX (32.00 Kb)
CS02_05_FOLLOW_MY_ORDERS_LOC_FRA.XXX (32.00 Kb)
CS02_05_FOLLOW_MY_ORDERS_LOC_INT.XXX (32.00 Kb)
CS02_05_FOLLOW_MY_ORDERS_LOC_ITA.XXX (32.00 Kb)
CH4A2S2_CDOGCHASE_LOC_ESN.XXX (32.00 Kb)
CS02_07_AN_IDEA_LOC_DEU.XXX (32.00 Kb)
CS02_07_AN_IDEA_LOC_ESN.XXX (32.00 Kb)
CS02_07_AN_IDEA_LOC_FRA.XXX (32.00 Kb)
CS02_07_AN_IDEA_LOC_INT.XXX (32.00 Kb)
CS02_07_AN_IDEA_LOC_ITA.XXX (32.00 Kb)
CH4A2S2_CDOGCHASE_LOC_DEU.XXX (32.00 Kb)
CS02_08_CATCH_DRAGONFLY_LOC_DEU.XXX (32.00 Kb)
CS02_08_CATCH_DRAGONFLY_LOC_ESN.XXX (32.00 Kb)
CS02_08_CATCH_DRAGONFLY_LOC_FRA.XXX (32.00 Kb)
CS02_08_CATCH_DRAGONFLY_LOC_INT.XXX (32.00 Kb)
CS02_08_CATCH_DRAGONFLY_LOC_ITA.XXX (32.00 Kb)
CH4A2S1_CREATEPATH_LOC_ITA.XXX (32.00 Kb)
CS02_09_ASSEMBLE_DRAGONFLY_LOC_DEU.XXX (32.00 Kb)
CS02_09_ASSEMBLE_DRAGONFLY_LOC_ESN.XXX (32.00 Kb)
CS02_09_ASSEMBLE_DRAGONFLY_LOC_FRA.XXX (32.00 Kb)
CS02_09_ASSEMBLE_DRAGONFLY_LOC_INT.XXX (32.00 Kb)
CS02_09_ASSEMBLE_DRAGONFLY_LOC_ITA.XXX (32.00 Kb)
CH4A2S1_CREATEPATH_LOC_INT.XXX (32.00 Kb)
CS02_10_PRETTY_COOL_LOC_DEU.XXX (32.00 Kb)
CS02_10_PRETTY_COOL_LOC_ESN.XXX (32.00 Kb)
CS02_10_PRETTY_COOL_LOC_FRA.XXX (32.00 Kb)
CS02_10_PRETTY_COOL_LOC_INT.XXX (32.00 Kb)
CS02_10_PRETTY_COOL_LOC_ITA.XXX (32.00 Kb)
CH4A2S1_CREATEPATH_LOC_FRA.XXX (32.00 Kb)
CS02_12_NAME_EXCHANGE_LOC_DEU.XXX (32.00 Kb)
CS02_12_NAME_EXCHANGE_LOC_ESN.XXX (32.00 Kb)
CS02_12_NAME_EXCHANGE_LOC_FRA.XXX (32.00 Kb)
CS02_12_NAME_EXCHANGE_LOC_INT.XXX (32.00 Kb)
CS02_12_NAME_EXCHANGE_LOC_ITA.XXX (32.00 Kb)
CH4A2S1_CREATEPATH_LOC_ESN.XXX (32.00 Kb)
CS02_15_THE_FISHTANK_LOC_DEU.XXX (32.00 Kb)
CS02_15_THE_FISHTANK_LOC_ESN.XXX (32.00 Kb)
CS02_15_THE_FISHTANK_LOC_FRA.XXX (32.00 Kb)
CS02_15_THE_FISHTANK_LOC_INT.XXX (32.00 Kb)
CS02_15_THE_FISHTANK_LOC_ITA.XXX (32.00 Kb)
CH4A2S1_CREATEPATH_LOC_DEU.XXX (32.00 Kb)
CS02_16_DYING_FISHES_LOC_DEU.XXX (32.00 Kb)
CS02_16_DYING_FISHES_LOC_ESN.XXX (32.00 Kb)
CS02_16_DYING_FISHES_LOC_FRA.XXX (32.00 Kb)
CS02_16_DYING_FISHES_LOC_INT.XXX (32.00 Kb)
CS02_16_DYING_FISHES_LOC_ITA.XXX (32.00 Kb)
CS02_BINKED_MOVIES.XXX (32.00 Kb)
CH11_AUDIO_WATERFALL_01.XXX (32.00 Kb)
CS03_01_RIFT_ARRIVAL_LOC_DEU.XXX (32.00 Kb)
CS03_01_RIFT_ARRIVAL_LOC_ESN.XXX (32.00 Kb)
CS03_01_RIFT_ARRIVAL_LOC_FRA.XXX (32.00 Kb)
CS03_01_RIFT_ARRIVAL_LOC_INT.XXX (32.00 Kb)
CS03_01_RIFT_ARRIVAL_LOC_ITA.XXX (32.00 Kb)
CH4A1S1_TRIPALONE_LOC_ITA.XXX (32.00 Kb)
CH4A1S1_TRIPALONE_LOC_INT.XXX (32.00 Kb)
CS03_02_ROOF_MASK_LOC_DEU.XXX (32.00 Kb)
CS03_02_ROOF_MASK_LOC_ESN.XXX (32.00 Kb)
CS03_02_ROOF_MASK_LOC_FRA.XXX (32.00 Kb)
CS03_02_ROOF_MASK_LOC_INT.XXX (32.00 Kb)
CS03_02_ROOF_MASK_LOC_ITA.XXX (32.00 Kb)
CH4A1S1_TRIPALONE_LOC_FRA.XXX (32.00 Kb)
CH4_AUDIO_DOGLEG_LOC_FRA.XXX (32.00 Kb)
CH4_AUDIO_DOGLEG.XXX (32.00 Kb)
CS03_05_PLASMA_BLOB_MASK_LOC_FRA.XXX (32.00 Kb)
CS03_05_PLASMA_BLOB_MASK_LOC_INT.XXX (32.00 Kb)
CS03_05_PLASMA_BLOB_MASK_LOC_ITA.XXX (32.00 Kb)
CH4A1S1_TRIPALONE_LOC_ESN.XXX (32.00 Kb)
CS03_07_SPOTTED_POWERCELL_LOC_DEU.XXX (32.00 Kb)
CH8_AUDIO_POWERSURGE_LOC_INT.XXX (32.00 Kb)
CS03_07_SPOTTED_POWERCELL_LOC_FRA.XXX (32.00 Kb)
CS03_07_SPOTTED_POWERCELL_LOC_INT.XXX (32.00 Kb)
CS03_07_SPOTTED_POWERCELL_LOC_ITA.XXX (32.00 Kb)
CH4A1S1_TRIPALONE_LOC_DEU.XXX (32.00 Kb)
CS03_08_THEATRE_CONTROL_ROOM_LOC_DEU.XXX (32.00 Kb)
CS03_08_THEATRE_CONTROL_ROOM_LOC_ESN.XXX (32.00 Kb)
CS03_08_THEATRE_CONTROL_ROOM_LOC_FRA.XXX (32.00 Kb)
CS03_08_THEATRE_CONTROL_ROOM_LOC_INT.XXX (32.00 Kb)
CS03_08_THEATRE_CONTROL_ROOM_LOC_ITA.XXX (32.00 Kb)
CH3_TRIPVOLUMES.XXX (32.00 Kb)
CS03_09_STAGE_DOG_ROMEO_LOC_DEU.XXX (32.00 Kb)
CS03_09_STAGE_DOG_ROMEO_LOC_ESN.XXX (32.00 Kb)
CS03_09_STAGE_DOG_ROMEO_LOC_FRA.XXX (32.00 Kb)
CS03_09_STAGE_DOG_ROMEO_LOC_INT.XXX (32.00 Kb)
CS03_09_STAGE_DOG_ROMEO_LOC_ITA.XXX (32.00 Kb)
CH3_MUSIC_SKIRMISH.XXX (32.00 Kb)
CS01_05_STAFF_AQUIRED_LOC_FRA.XXX (32.00 Kb)
CS01_05_STAFF_AQUIRED_LOC_ESN.XXX (32.00 Kb)
CS01_05_STAFF_AQUIRED_LOC_INT.XXX (32.00 Kb)
CS03_10_WATCHING_TRAPPED_DOG_LOC_INT.XXX (32.00 Kb)
CS03_10_WATCHING_TRAPPED_DOG_LOC_ITA.XXX (32.00 Kb)
CS01_05_STAFF_AQUIRED_LOC_ITA.XXX (32.00 Kb)
CH3_MUSIC_CONTROL.XXX (32.00 Kb)
CH4_AUDIO_CLAMBERBATTLE_LOC_INT.XXX (32.00 Kb)
CS04_01_THE_CLOUD_LOC_DEU.XXX (32.00 Kb)
CS03_05_PLASMA_BLOB_MASK_LOC_DEU.XXX (32.00 Kb)
CS04_01_THE_CLOUD_LOC_FRA.XXX (32.00 Kb)
CS04_01_THE_CLOUD_LOC_INT.XXX (32.00 Kb)
CS04_01_THE_CLOUD_LOC_ITA.XXX (32.00 Kb)
CH3_MUSIC_AMB_SPARSE.XXX (32.00 Kb)
CS04_03_MASK_GHOSTLY_MAN_LOC_DEU.XXX (32.00 Kb)
CS04_03_MASK_GHOSTLY_MAN_LOC_ESN.XXX (32.00 Kb)
CS04_03_MASK_GHOSTLY_MAN_LOC_FRA.XXX (32.00 Kb)
CS04_03_MASK_GHOSTLY_MAN_LOC_INT.XXX (32.00 Kb)
CS04_03_MASK_GHOSTLY_MAN_LOC_ITA.XXX (32.00 Kb)
CH3_MUSIC_34THST.XXX (32.00 Kb)
CS04_04_DOG_COMING_LOC_DEU.XXX (32.00 Kb)
CS04_04_DOG_COMING_LOC_ESN.XXX (32.00 Kb)
CS04_04_DOG_COMING_LOC_FRA.XXX (32.00 Kb)
CS04_04_DOG_COMING_LOC_INT.XXX (32.00 Kb)
CS04_04_DOG_COMING_LOC_ITA.XXX (32.00 Kb)
CH11_MUSIC_AMB.XXX (32.00 Kb)
CS04_05_DOG_SHOWDOWN_LOC_DEU.XXX (32.00 Kb)
CS04_05_DOG_SHOWDOWN_LOC_ESN.XXX (32.00 Kb)
CS04_05_DOG_SHOWDOWN_LOC_FRA.XXX (32.00 Kb)
CS04_05_DOG_SHOWDOWN_LOC_INT.XXX (32.00 Kb)
CS04_05_DOG_SHOWDOWN_LOC_ITA.XXX (32.00 Kb)
CH3_AUDIO_VO_THEALARM.XXX (32.00 Kb)
CS04_06_DOG_DEFEATED_LOC_DEU.XXX (32.00 Kb)
CS04_06_DOG_DEFEATED_LOC_ESN.XXX (32.00 Kb)
CS04_06_DOG_DEFEATED_LOC_FRA.XXX (32.00 Kb)
CS04_06_DOG_DEFEATED_LOC_INT.XXX (32.00 Kb)
CS04_06_DOG_DEFEATED_LOC_ITA.XXX (32.00 Kb)
CH3_AUDIO_VO_INTERIORBATTLE.XXX (32.00 Kb)
CS04_07_THE_BIKE_LOC_DEU.XXX (32.00 Kb)
CS04_07_THE_BIKE_LOC_ESN.XXX (32.00 Kb)
CS04_07_THE_BIKE_LOC_FRA.XXX (32.00 Kb)
CS04_07_THE_BIKE_LOC_INT.XXX (32.00 Kb)
CH8_AUDIO_POWERSURGE_LOC_ITA.XXX (32.00 Kb)
CH3_AUDIO_VO_DOWN34THSTREET.XXX (32.00 Kb)
CH3_AUDIO_VO_BERSERKERBATTLE.XXX (32.00 Kb)
CS04_08_TRAVEL_MONTAGE_LOC_DEU.XXX (32.00 Kb)
CS04_08_TRAVEL_MONTAGE_LOC_ESN.XXX (32.00 Kb)
CS04_08_TRAVEL_MONTAGE_LOC_FRA.XXX (32.00 Kb)
CS04_08_TRAVEL_MONTAGE_LOC_INT.XXX (32.00 Kb)
CS04_08_TRAVEL_MONTAGE_LOC_ITA.XXX (32.00 Kb)
CH11_MUSIC_COMBAT.XXX (32.00 Kb)
CS05_01_CAMPFIRE_LOC_DEU.XXX (32.00 Kb)
CS05_01_CAMPFIRE_LOC_ESN.XXX (32.00 Kb)
CS05_01_CAMPFIRE_LOC_FRA.XXX (32.00 Kb)
CS05_01_CAMPFIRE_LOC_INT.XXX (32.00 Kb)
CS05_01_CAMPFIRE_LOC_ITA.XXX (32.00 Kb)
CH3_AUDIO_THEALARM_LADDER.XXX (32.00 Kb)
CS05_03_VILLAGE_ARRIVAL_LOC_DEU.XXX (32.00 Kb)
CS05_03_VILLAGE_ARRIVAL_LOC_ESN.XXX (32.00 Kb)
CS05_03_VILLAGE_ARRIVAL_LOC_FRA.XXX (32.00 Kb)
CS05_03_VILLAGE_ARRIVAL_LOC_INT.XXX (32.00 Kb)
CS05_03_VILLAGE_ARRIVAL_LOC_ITA.XXX (32.00 Kb)
CH11_MUSIC_CONTROL.XXX (32.00 Kb)
CS05_05_TRIP_TRIES_RADIO_LOC_DEU.XXX (32.00 Kb)
CS05_05_TRIP_TRIES_RADIO_LOC_ESN.XXX (32.00 Kb)
CS05_05_TRIP_TRIES_RADIO_LOC_FRA.XXX (32.00 Kb)
CS05_05_TRIP_TRIES_RADIO_LOC_INT.XXX (32.00 Kb)
CS05_05_TRIP_TRIES_RADIO_LOC_ITA.XXX (32.00 Kb)
CH3_AUDIO_MUSIC_COMBAT_02.XXX (32.00 Kb)
CS05_BINKED_MOVIES.XXX (32.00 Kb)
CH3_AUDIO_MUSIC_AMB_SCARY.XXX (32.00 Kb)
CS06_03_OPEN_WAR_ROOM_LOC_DEU.XXX (32.00 Kb)
CS06_03_OPEN_WAR_ROOM_LOC_ESN.XXX (32.00 Kb)
CS06_03_OPEN_WAR_ROOM_LOC_FRA.XXX (32.00 Kb)
CS06_03_OPEN_WAR_ROOM_LOC_INT.XXX (32.00 Kb)
CS06_03_OPEN_WAR_ROOM_LOC_ITA.XXX (32.00 Kb)
CH11_MUSIC_EVENT.XXX (32.00 Kb)
CS06_04_WINDMILLS_PLAN_LOC_DEU.XXX (32.00 Kb)
CS06_04_WINDMILLS_PLAN_LOC_ESN.XXX (32.00 Kb)
CS06_04_WINDMILLS_PLAN_LOC_FRA.XXX (32.00 Kb)
CS06_04_WINDMILLS_PLAN_LOC_INT.XXX (32.00 Kb)
CS06_04_WINDMILLS_PLAN_LOC_ITA.XXX (32.00 Kb)
CH11_MUSIC_RHINOCHASE.XXX (32.00 Kb)
CS06_05_DOG_PEN_OPENED_LOC_DEU.XXX (32.00 Kb)
CS06_05_DOG_PEN_OPENED_LOC_ESN.XXX (32.00 Kb)
CS06_05_DOG_PEN_OPENED_LOC_FRA.XXX (32.00 Kb)
CS06_05_DOG_PEN_OPENED_LOC_INT.XXX (32.00 Kb)
CS06_05_DOG_PEN_OPENED_LOC_ITA.XXX (32.00 Kb)
CH11_MUSIC_RHINOFIGHT.XXX (32.00 Kb)
CS06_07_TRIP_FINDS_DAD_LOC_DEU.XXX (32.00 Kb)
CS06_07_TRIP_FINDS_DAD_LOC_ESN.XXX (32.00 Kb)
CS06_07_TRIP_FINDS_DAD_LOC_FRA.XXX (32.00 Kb)
CS06_07_TRIP_FINDS_DAD_LOC_INT.XXX (32.00 Kb)
CS06_07_TRIP_FINDS_DAD_LOC_ITA.XXX (32.00 Kb)
CS06_BINKED_MOVIES.XXX (32.00 Kb)
CH11_TRIPVOLUMES.XXX (32.00 Kb)
CH3_AUDIO_ALARM_FESCAPE.XXX (32.00 Kb)
CH2_MUSIC_EVENT.XXX (32.00 Kb)
CS07_10_BLOCKAGE_REVEAL_LOC_DEU.XXX (32.00 Kb)
CS07_10_BLOCKAGE_REVEAL_LOC_ESN.XXX (32.00 Kb)
CS07_10_BLOCKAGE_REVEAL_LOC_FRA.XXX (32.00 Kb)
CS07_10_BLOCKAGE_REVEAL_LOC_INT.XXX (32.00 Kb)
CS07_10_BLOCKAGE_REVEAL_LOC_ITA.XXX (32.00 Kb)
CH2_MUSIC_COMBAT_BERSERKER.XXX (32.00 Kb)
CS07_11_PIGSY_ARRIVES_LOC_DEU.XXX (32.00 Kb)
CS07_11_PIGSY_ARRIVES_LOC_ESN.XXX (32.00 Kb)
CS07_11_PIGSY_ARRIVES_LOC_FRA.XXX (32.00 Kb)
CS07_11_PIGSY_ARRIVES_LOC_INT.XXX (32.00 Kb)
CS07_11_PIGSY_ARRIVES_LOC_ITA.XXX (32.00 Kb)
CS07_BINKED_MOVIES.XXX (32.00 Kb)
CH2_MUSIC_COMBATDSPY.XXX (32.00 Kb)
CH2_MUSIC_COMBAT3.XXX (32.00 Kb)
CH2_MUSIC_COMBAT2.XXX (32.00 Kb)
CS08_01_PIGSY_PLAN_LOC_DEU.XXX (32.00 Kb)
CS08_01_PIGSY_PLAN_LOC_ESN.XXX (32.00 Kb)
CS08_01_PIGSY_PLAN_LOC_FRA.XXX (32.00 Kb)
CS08_01_PIGSY_PLAN_LOC_INT.XXX (32.00 Kb)
CS08_01_PIGSY_PLAN_LOC_ITA.XXX (32.00 Kb)
CH2_MUSIC_COMBAT1.XXX (32.00 Kb)
CS08_03_TRICKY_CLIMB_LOC_DEU.XXX (32.00 Kb)
CS08_03_TRICKY_CLIMB_LOC_ESN.XXX (32.00 Kb)
CS08_03_TRICKY_CLIMB_LOC_FRA.XXX (32.00 Kb)
CS08_03_TRICKY_CLIMB_LOC_INT.XXX (32.00 Kb)
CS08_03_TRICKY_CLIMB_LOC_ITA.XXX (32.00 Kb)
CH2_MUSIC_AMB_SCARY.XXX (32.00 Kb)
CS08_04_PIGSY_INTRODUCTION_LOC_DEU.XXX (32.00 Kb)
CS08_04_PIGSY_INTRODUCTION_LOC_ESN.XXX (32.00 Kb)
CS08_04_PIGSY_INTRODUCTION_LOC_FRA.XXX (32.00 Kb)
CS08_04_PIGSY_INTRODUCTION_LOC_INT.XXX (32.00 Kb)
CS08_04_PIGSY_INTRODUCTION_LOC_ITA.XXX (32.00 Kb)
CH2_MUSIC_AMB_BEATS.XXX (32.00 Kb)
CS08_05_ARRIVE_ON_BOAT_LOC_DEU.XXX (32.00 Kb)
CS08_05_ARRIVE_ON_BOAT_LOC_ESN.XXX (32.00 Kb)
CS08_05_ARRIVE_ON_BOAT_LOC_FRA.XXX (32.00 Kb)
CS08_05_ARRIVE_ON_BOAT_LOC_INT.XXX (32.00 Kb)
CS08_05_ARRIVE_ON_BOAT_LOC_ITA.XXX (32.00 Kb)
CH2_AUD_WATERFALL.XXX (32.00 Kb)
CS08_07_JEALOUS_PIG_LOC_DEU.XXX (32.00 Kb)
CS08_07_JEALOUS_PIG_LOC_ESN.XXX (32.00 Kb)
CS08_07_JEALOUS_PIG_LOC_FRA.XXX (32.00 Kb)
CS08_07_JEALOUS_PIG_LOC_INT.XXX (32.00 Kb)
CS08_07_JEALOUS_PIG_LOC_ITA.XXX (32.00 Kb)
CH2_AUDIO_LEAVING_GRAND_LOC_ITA.XXX (32.00 Kb)
CS08_10_FIREWORKS_LOC_DEU.XXX (32.00 Kb)
CS08_10_FIREWORKS_LOC_ESN.XXX (32.00 Kb)
CS08_10_FIREWORKS_LOC_FRA.XXX (32.00 Kb)
CS08_10_FIREWORKS_LOC_INT.XXX (32.00 Kb)
CS08_10_FIREWORKS_LOC_ITA.XXX (32.00 Kb)
CH2_AUDIO_LEAVING_GRAND_LOC_INT.XXX (32.00 Kb)
CS08_12_TAKING_OFF_LOC_DEU.XXX (32.00 Kb)
CS08_12_TAKING_OFF_LOC_ESN.XXX (32.00 Kb)
CS08_12_TAKING_OFF_LOC_FRA.XXX (32.00 Kb)
CS08_12_TAKING_OFF_LOC_INT.XXX (32.00 Kb)
CS08_12_TAKING_OFF_LOC_ITA.XXX (32.00 Kb)
CS08_BINKED_MOVIES.XXX (32.00 Kb)
CH2_AUDIO_LEAVING_GRAND_LOC_FRA.XXX (32.00 Kb)
CS09_04_LANDING_CODES_LOC_DEU.XXX (32.00 Kb)
CS09_04_LANDING_CODES_LOC_ESN.XXX (32.00 Kb)
CS09_04_LANDING_CODES_LOC_FRA.XXX (32.00 Kb)
CS09_04_LANDING_CODES_LOC_INT.XXX (32.00 Kb)
CS09_04_LANDING_CODES_LOC_ITA.XXX (32.00 Kb)
CS09_BINKED_MOVIES.XXX (32.00 Kb)
CH2_AUDIO_LEAVING_GRAND_LOC_ESN.XXX (32.00 Kb)
CS10_02_SPOTTED_LEVIATHAN_LOC_DEU.XXX (32.00 Kb)
CS10_02_SPOTTED_LEVIATHAN_LOC_ESN.XXX (32.00 Kb)
CS10_02_SPOTTED_LEVIATHAN_LOC_FRA.XXX (32.00 Kb)
CS10_02_SPOTTED_LEVIATHAN_LOC_INT.XXX (32.00 Kb)
CS10_02_SPOTTED_LEVIATHAN_LOC_ITA.XXX (32.00 Kb)
CH2_AUDIO_LEAVING_GRAND_LOC_DEU.XXX (32.00 Kb)
CS10_07_TRIP_SHOCKED_LOC_DEU.XXX (32.00 Kb)
CS10_07_TRIP_SHOCKED_LOC_ESN.XXX (32.00 Kb)
CS10_07_TRIP_SHOCKED_LOC_FRA.XXX (32.00 Kb)
CS10_07_TRIP_SHOCKED_LOC_INT.XXX (32.00 Kb)
CS10_07_TRIP_SHOCKED_LOC_ITA.XXX (32.00 Kb)
CS10_BINKED_MOVIES.XXX (32.00 Kb)
CH2_AUDIO_INTERIOR_SKIRMISH_LOC_ITA.XXX (32.00 Kb)
CS11_01_POWERCELL_ROOM_LOC_DEU.XXX (32.00 Kb)
CS11_01_POWERCELL_ROOM_LOC_ESN.XXX (32.00 Kb)
CS11_01_POWERCELL_ROOM_LOC_FRA.XXX (32.00 Kb)
CS11_01_POWERCELL_ROOM_LOC_INT.XXX (32.00 Kb)
CS11_01_POWERCELL_ROOM_LOC_ITA.XXX (32.00 Kb)
CH2_AUDIO_INTERIOR_SKIRMISH_LOC_INT.XXX (32.00 Kb)
CS11_02_LA_APPROACH_LOC_DEU.XXX (32.00 Kb)
CS11_02_LA_APPROACH_LOC_ESN.XXX (32.00 Kb)
CS11_02_LA_APPROACH_LOC_FRA.XXX (32.00 Kb)
CS11_02_LA_APPROACH_LOC_INT.XXX (32.00 Kb)
CS11_02_LA_APPROACH_LOC_ITA.XXX (32.00 Kb)
CH2_AUDIO_INTERIOR_SKIRMISH_LOC_FRA.XXX (32.00 Kb)
CS11_08_MORE_TITANS_LOC_DEU.XXX (32.00 Kb)
CS11_08_MORE_TITANS_LOC_ESN.XXX (32.00 Kb)
CS11_08_MORE_TITANS_LOC_FRA.XXX (32.00 Kb)
CS11_08_MORE_TITANS_LOC_INT.XXX (32.00 Kb)
CS11_08_MORE_TITANS_LOC_ITA.XXX (32.00 Kb)
CS11_BINKED_MOVIES_NEW.XXX (32.00 Kb)
CH2_AUDIO_INTERIOR_SKIRMISH_LOC_ESN.XXX (32.00 Kb)
CS12_BINKED_MOVIES.XXX (32.00 Kb)
CS13_BINKED_MOVIES.XXX (32.00 Kb)
CS15_BINKED_MOVIES.XXX (32.00 Kb)
CH2_AUDIO_INTERIOR_SKIRMISH_LOC_DEU.XXX (32.00 Kb)
CH2_AUDIO_DOOR_OPEN.XXX (32.00 Kb)
CS03_05_PLASMA_BLOB_MASK_LOC_ESN.XXX (32.00 Kb)
CH12_AUD_SUB_JOURNEY.XXX (32.00 Kb)
CS03_07_SPOTTED_POWERCELL_LOC_ESN.XXX (32.00 Kb)
CH12_AUD_SUB_PUZZLE.XXX (32.00 Kb)
CH1_MUSIC_STRINGS.XXX (32.00 Kb)
CH1_MUSIC_COMBAT.XXX (32.00 Kb)
GENRUMBLE.XXX (32.00 Kb)
GENVO_EARLY.XXX (32.00 Kb)
GEN_AUDIO_CONTROLS.XXX (32.00 Kb)
CH1_MUSIC_AMB.XXX (32.00 Kb)
CH1_HULL_WIND.XXX (32.00 Kb)
CH12_AUD_TRAINS_01.XXX (32.00 Kb)
IPDRV.XXX (32.00 Kb)
CS03_10_WATCHING_TRAPPED_DOG_LOC_DEU.XXX (32.00 Kb)
CH12_MUSIC_CONTROL.XXX (32.00 Kb)
CH12_MUSIC_M12.XXX (32.00 Kb)
CH1_AUD_TRIP_ROOM.XXX (32.00 Kb)
CH1_AUD_PRISONER_VOC.XXX (32.00 Kb)
CH1_AUD_PLATFORM_FALL.XXX (32.00 Kb)
CH1_AUD_EXT_DOOR.XXX (32.00 Kb)
CH1_AUD_BARREL.XXX (32.00 Kb)
CH1_AUD_AIRLOCK_OPEN.XXX (32.00 Kb)
CH1_AUDIO_WING_TRAVERSAL_LOC_ITA.XXX (32.00 Kb)
CH1_AUDIO_WING_TRAVERSAL_LOC_INT.XXX (32.00 Kb)
CH1_AUDIO_WING_TRAVERSAL_LOC_FRA.XXX (32.00 Kb)
CH1_AUDIO_WING_TRAVERSAL_LOC_ESN.XXX (32.00 Kb)
CH1_AUDIO_WING_TRAVERSAL_LOC_DEU.XXX (32.00 Kb)
CH1_AUDIO_UPSIDE_DOWN.XXX (32.00 Kb)
CH1_AUDIO_TURRET_ROOM.XXX (32.00 Kb)
CH1_AUDIO_TO_ESCAPE_POD.XXX (32.00 Kb)
CH1_AUDIO_PANEL_RIPS.XXX (32.00 Kb)
CH1_AUDIO_JUMP_TUTORIAL_02_LOC_ITA.XXX (32.00 Kb)
CH1_AUDIO_JUMP_TUTORIAL_02_LOC_INT.XXX (32.00 Kb)
CH1_AUDIO_JUMP_TUTORIAL_02_LOC_FRA.XXX (32.00 Kb)
CH1_AUDIO_JUMP_TUTORIAL_02_LOC_ESN.XXX (32.00 Kb)
CH1_AUDIO_JUMP_TUTORIAL_02_LOC_DEU.XXX (32.00 Kb)
CH1_AUDIO_JUMP_TUTORIAL_01_LOC_ITA.XXX (32.00 Kb)
CH1_AUDIO_JUMP_TUTORIAL_01_LOC_INT.XXX (32.00 Kb)
CH1_AUDIO_JUMP_TUTORIAL_01_LOC_FRA.XXX (32.00 Kb)
CH1_AUDIO_JUMP_TUTORIAL_01_LOC_ESN.XXX (32.00 Kb)
CH1_AUDIO_JUMP_TUTORIAL_01_LOC_DEU.XXX (32.00 Kb)
CH1_AUDIO_HANDHOLD_TUTORIAL.XXX (32.00 Kb)
LA_CH2A1S2_SF.XXX (32.00 Kb)
CH1_AUDIO_GOT_EQUIPMENT.XXX (32.00 Kb)
CH1_AUDIO_BROKEN_JET_LOC_INT.XXX (32.00 Kb)
CH1_AUDIO_BREAK_OUT_LOC_ITA.XXX (32.00 Kb)
CH1_AUDIO_BREAK_OUT_LOC_INT.XXX (32.00 Kb)
CH1_AUDIO_BREAK_OUT_LOC_FRA.XXX (32.00 Kb)
CS03_10_WATCHING_TRAPPED_DOG_LOC_ESN.XXX (32.00 Kb)
CS03_10_WATCHING_TRAPPED_DOG_LOC_FRA.XXX (32.00 Kb)
CH1_AUDIO_BREAK_OUT_LOC_ESN.XXX (32.00 Kb)
CH1_AUDIO_BREAK_OUT_LOC_DEU.XXX (32.00 Kb)
CS03_BINKED_MOVIES.XXX (32.00 Kb)
LA_CH3A2_SF.XXX (32.00 Kb)
CH1_AUDIO_BREAK_OUT.XXX (32.00 Kb)
CH1_AUDIO_BEAM_TUTORIAL_LOC_ITA.XXX (32.00 Kb)
CH1_AUDIO_BEAM_TUTORIAL_LOC_INT.XXX (32.00 Kb)
CH1_AUDIO_BEAM_TUTORIAL_LOC_FRA.XXX (32.00 Kb)
CH3_MUSIC_AMB_VOICE.XXX (32.00 Kb)
CH1_AUDIO_BEAM_TUTORIAL_LOC_ESN.XXX (32.00 Kb)
CH1_AUDIO_BEAM_TUTORIAL_LOC_DEU.XXX (32.00 Kb)
CS04_01_THE_CLOUD_LOC_ESN.XXX (32.00 Kb)
CH1_AUDIO_BEAM_TUTORIAL.XXX (32.00 Kb)
CH1_AUDIO_BASIC_COMBAT_LOC_ITA.XXX (32.00 Kb)
CH1_AUDIO_BASIC_COMBAT_LOC_INT.XXX (32.00 Kb)
CH1_AUDIO_BASIC_COMBAT_LOC_FRA.XXX (32.00 Kb)
CS04_07_THE_BIKE_LOC_ITA.XXX (32.00 Kb)
LA_CH7A2S1_SF.XXX (32.00 Kb)
CH1_AUDIO_BASIC_COMBAT_LOC_ESN.XXX (32.00 Kb)
CH1_AUDIO_BASIC_COMBAT_LOC_DEU.XXX (32.00 Kb)
CH1_AUDIO_BASIC_COMBAT_2_LOC_INT.XXX (32.00 Kb)
CH1_AUDIO_BASIC_COMBAT_2_LOC_FRA.XXX (32.00 Kb)
CH1_AUDIO_BASIC_COMBAT_2.XXX (32.00 Kb)
LA_CH9A1S1_MARSHES1_SF.XXX (32.00 Kb)
CH1_AUDIO_BASIC_COMBAT.XXX (32.00 Kb)
CH1_AUDIO_AROUND_THE_SHIP_LOC_ITA.XXX (32.00 Kb)
CH1_AUDIO_AROUND_THE_SHIP_LOC_INT.XXX (32.00 Kb)
CH1_AUDIO_AROUND_THE_SHIP_LOC_FRA.XXX (32.00 Kb)
CH13_MUSIC_CONTROL.XXX (32.00 Kb)
CH1_AUDIO_AROUND_THE_SHIP_LOC_ESN.XXX (32.00 Kb)
CH13_MUSIC_COMBAT.XXX (32.00 Kb)
CH1_AUDIO_AROUND_THE_SHIP_LOC_DEU.XXX (32.00 Kb)
CH13_INTRO_CUTSCENE_LOC_ESN.XXX (32.00 Kb)
CH1_A03S03_LIGHT.XXX (32.00 Kb)
CH13_INTRO_CUTSCENE_LOC_DEU.XXX (32.00 Kb)
CH1_A03S0102_LIGHT.XXX (32.00 Kb)
CH13A3_PROTECTTRIP_LOC_DEU.XXX (32.00 Kb)
CH13A3_PROTECTTRIP_LOC_ESN.XXX (32.00 Kb)
CH13A3_PROTECTTRIP_LOC_FRA.XXX (32.00 Kb)
CH13A3_PROTECTTRIP_LOC_INT.XXX (32.00 Kb)
MONKEY_ANIMS_FOE_SCOUTELITE_SF.XXX (32.00 Kb)
CH13A3_PROTECTTRIP_LOC_ITA.XXX (32.00 Kb)
CH1_A0102_LIGHT.XXX (32.00 Kb)
CH14_MUSIC_ORCH.XXX (32.00 Kb)
CH14_MUSIC_CONTROL.XXX (32.00 Kb)
MONKEY_ANIMS_FOE_SEEKER_SF.XXX (32.00 Kb)
CH14_MUSIC_B.XXX (32.00 Kb)
CH14_LIGHTING.XXX (32.00 Kb)
CH14_AUD_LEGLOCK_FAIL_2.XXX (32.00 Kb)
TRIP_ANIMS_RHINO_SF.XXX (32.00 Kb)
CH14_AUD_FAT_PIPES.XXX (32.00 Kb)
CH14_AUDIO_SCORPION_FIGHT.XXX (32.00 Kb)
CH13_AUDIO_PROTECTING_TRIP.XXX (32.00 Kb)
CH14_AUDIO_BREACHES.XXX (32.00 Kb)
CH13_TRIPVOLUMES.XXX (32.00 Kb)
TESTING.XXX (32.00 Kb)
CH13_MUSIC_2.XXX (32.00 Kb)
TEMP.XXX (32.00 Kb)
CH13_MUSIC_CMBT_ORCH_2.XXX (32.00 Kb)
CH13_INTRO_CUTSCENE_LOC_FRA.XXX (32.00 Kb)
CH13_MUSIC_AMB_VOICE.XXX (32.00 Kb)
CH13_INTRO_CUTSCENE_LOC_INT.XXX (32.00 Kb)
ONLINESUBSYSTEMPC.XXX (32.00 Kb)
AUDIOCPRESTARTTEMPLATE.XXX (32.00 Kb)
CH13_MUSIC_AMB.XXX (32.00 Kb)
CH13_INTRO_CUTSCENE_LOC_ITA.XXX (32.00 Kb)
CH13_AUD_BED_01.XXX (32.00 Kb)
MONKEYGAME.XXX.UNCOMPRESSED_SIZE (0.01 Kb)
STARTUP_FRA.XXX.UNCOMPRESSED_SIZE (0.01 Kb)
STARTUP_DEU.XXX.UNCOMPRESSED_SIZE (0.01 Kb)
STARTUP_ESN.XXX.UNCOMPRESSED_SIZE (0.01 Kb)
STARTUP_INT.XXX.UNCOMPRESSED_SIZE (0.01 Kb)
STARTUP_ITA.XXX.UNCOMPRESSED_SIZE (0.01 Kb)
ENGINE.XXX.UNCOMPRESSED_SIZE (0.01 Kb)
NTGAMEFRAMEWORK.XXX.UNCOMPRESSED_SIZE (0.01 Kb)
MONKEYGAME_LOC_INT.XXX.UNCOMPRESSED_SIZE (0.01 Kb)
NTENGINE.XXX.UNCOMPRESSED_SIZE (0.01 Kb)
GAMEFRAMEWORK.XXX.UNCOMPRESSED_SIZE (0.01 Kb)
IPDRV.XXX.UNCOMPRESSED_SIZE (0.01 Kb)
CORE.XXX.UNCOMPRESSED_SIZE (0.01 Kb)
ONLINESUBSYSTEMPC.XXX.UNCOMPRESSED_SIZE (0.01 Kb)
TESTING.XXX.UNCOMPRESSED_SIZE (0.01 Kb)

MOVIES

12_01_THE_END.BIK (738.21 Mb)
11_09_PIGSY_SACRIFICE.BIK (204.11 Mb)
08_06_MAKING_A_PLAY.BIK (192.80 Mb)
01_10_ESCAPE_POD.BIK (129.89 Mb)
07_01_BIKE_RIDE_SANDMAN.BIK (123.09 Mb)
10_08_PIGSY_STEALS_LEVIATHAN.BIK (109.38 Mb)
08_09_RHINO_STEALS_TRIP.BIK (87.78 Mb)
10_01_PIGSY_STUCK.BIK (60.73 Mb)
01_09_ENGINE_SMASH.BIK (42.02 Mb)
CHANNELTEST.BIK (41.91 Mb)
11_01_LEVIATHAN_WALKING.BIK (26.18 Mb)
CS01_10_PODESCAPE_FAIL.BIK (23.55 Mb)
RELEASECLAMP1.BIK (15.75 Mb)
RELEASECLAMP3.BIK (15.74 Mb)
RELEASECLAMP2.BIK (15.74 Mb)
RELEASECLAMP4.BIK (15.72 Mb)
UNREAL.BIK (3.13 Mb)
NINJATHEORY.BIK (768.70 Kb)
SAVEDATAPS3.BIK (710.56 Kb)
SAVEDATAPS3_FRA.BIK (696.96 Kb)
SAVEDATAPS3_DEU.BIK (684.64 Kb)
LEGAL_SCREEN.BIK (680.95 Kb)
SAVEDATAPS3_ESN.BIK (672.24 Kb)
NAMCOBANDAI.BIK (670.21 Kb)
SAVEDATAPS3_ITA.BIK (644.11 Kb)
SAVEDATA360_DEU.BIK (624.92 Kb)
SAVEDATA360_FRA.BIK (621.34 Kb)
SAVEDATA360_ESN.BIK (612.81 Kb)
SAVEDATA360_ITA.BIK (602.16 Kb)
SAVEDATA360.BIK (599.50 Kb)
NAMCO.BIK (599.07 Kb)
LOADING_ESN.BIK (214.29 Kb)
LOADING_DEU.BIK (214.29 Kb)
LOADING.BIK (214.28 Kb)
LOADING_ITA.BIK (214.27 Kb)
LOADING_FRA.BIK (214.26 Kb)
12_01_THE_END.TXT (2.04 Kb)
11_09_PIGSY_SACRIFICE.TXT (0.83 Kb)
08_06_MAKING_A_PLAY.TXT (0.79 Kb)
08_09_RHINO_STEALS_TRIP.TXT (0.63 Kb)
LOADING.TXT (0.38 Kb)
10_08_PIGSY_STEALS_LEVIATHAN.TXT (0.38 Kb)
10_01_PIGSY_STUCK.TXT (0.21 Kb)
BLACK.BIK (0.15 Kb)
01_10_ESCAPE_POD.TXT (0.09 Kb)
07_01_BIKE_RIDE_SANDMAN.TXT (0.05 Kb)
01_09_ENGINE_SMASH.TXT (0.04 Kb)

PS3TOC.TXT (68.30 Kb)
PS3TOC_ESN.TXT (12.85 Kb)
PS3TOC_FRA.TXT (12.85 Kb)
PS3TOC_ITA.TXT (12.84 Kb)
PS3TOC_DEU.TXT (12.84 Kb)

EBOOT.BIN (26.22 Mb)

PIC1.PNG (3.46 Mb)
SND0.AT3 (1.49 Mb)
ICON1.PAM (1.24 Mb)
ICON0.PNG (122.22 Kb)
PS3LOGO.DAT (5.00 Kb)
PARAM.SFO (1.02 Kb)

PS3_UPDATE
PS3_DISC.SFB (1.50 Kb)

DescargasDirectasAtope - Tu web de Descargas Directas.url (0.18 Kb)
ConsolasAtope - Tu web de consolas, PSP, PS2, PS3, Wii, Xbox360, NDS, PC, scene, manuales, tutoriales.url (0.16 Kb)
Traqueur
http://trackertdx.com:2710/announce
http://tracker.thepiratebay.org:80/announce
udp://tracker.thepiratebay.org:80/announce
http://exodus.1337x.org/announce
http://denis.stalker.h3q.com:6969/announce
http://tracker.publicbt.com:80/announce
udp://tracker.publicbt.com:80/announce
http://tracker.openbittorrent.com/announce
udp://tracker.openbittorrent.com:80/announce

Ajouter un commentaire
Commentaires
Il n'y a pas encore de commentaires. Soyez le premier.
Partagez s'il vous plait
La description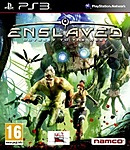 Monkey et Trip sont forcés de faire équipe s'ils veulent retrouver leurliberté et fuir leur esclavage. Situé dans un universpost-apocalyptique, Enslaved : Odyssey to the West sur PS3 vous permetde guider Monkey dans une aventure mêlant combat, plates-formes etstratégie.