Sins of a Solar Empire : Rebellion : Outlaw Sectors (PC)
Des liens

Votez pour torrent

Détails techniques

Telechargement


| | |
| --- | --- |
| Poids | 2.44 Go |
| Seed | 2 |
| Leach | 2 |
| Hash | BBA3DCE10C005C36902692F340C4787218EF17DE |
| Date d'ajout | June 27, 2016 5:54:59AM |
Fichiers
Ou cliquez sélectivement sur l'arborescence des fichiers
Sins.of.a.Solar.Empire.Rebellion.Outlaw.Sectors-PLAZA

plaza-sins.of.a.solar.empire.rebellion.o.s.r00 (47.68 Mb)
plaza-sins.of.a.solar.empire.rebellion.o.s.r01 (47.68 Mb)
plaza-sins.of.a.solar.empire.rebellion.o.s.r02 (47.68 Mb)
plaza-sins.of.a.solar.empire.rebellion.o.s.r03 (47.68 Mb)
plaza-sins.of.a.solar.empire.rebellion.o.s.r04 (47.68 Mb)
plaza-sins.of.a.solar.empire.rebellion.o.s.r05 (47.68 Mb)
plaza-sins.of.a.solar.empire.rebellion.o.s.r06 (47.68 Mb)
plaza-sins.of.a.solar.empire.rebellion.o.s.r07 (47.68 Mb)
plaza-sins.of.a.solar.empire.rebellion.o.s.r08 (47.68 Mb)
plaza-sins.of.a.solar.empire.rebellion.o.s.r09 (47.68 Mb)
plaza-sins.of.a.solar.empire.rebellion.o.s.r10 (47.68 Mb)
plaza-sins.of.a.solar.empire.rebellion.o.s.r11 (47.68 Mb)
plaza-sins.of.a.solar.empire.rebellion.o.s.r12 (47.68 Mb)
plaza-sins.of.a.solar.empire.rebellion.o.s.r13 (47.68 Mb)
plaza-sins.of.a.solar.empire.rebellion.o.s.r14 (47.68 Mb)
plaza-sins.of.a.solar.empire.rebellion.o.s.r15 (47.68 Mb)
plaza-sins.of.a.solar.empire.rebellion.o.s.r16 (47.68 Mb)
plaza-sins.of.a.solar.empire.rebellion.o.s.r17 (47.68 Mb)
plaza-sins.of.a.solar.empire.rebellion.o.s.r18 (47.68 Mb)
plaza-sins.of.a.solar.empire.rebellion.o.s.r19 (47.68 Mb)
plaza-sins.of.a.solar.empire.rebellion.o.s.r20 (47.68 Mb)
plaza-sins.of.a.solar.empire.rebellion.o.s.r21 (47.68 Mb)
plaza-sins.of.a.solar.empire.rebellion.o.s.r22 (47.68 Mb)
plaza-sins.of.a.solar.empire.rebellion.o.s.r23 (47.68 Mb)
plaza-sins.of.a.solar.empire.rebellion.o.s.r24 (47.68 Mb)
plaza-sins.of.a.solar.empire.rebellion.o.s.r25 (47.68 Mb)
plaza-sins.of.a.solar.empire.rebellion.o.s.r26 (47.68 Mb)
plaza-sins.of.a.solar.empire.rebellion.o.s.r27 (47.68 Mb)
plaza-sins.of.a.solar.empire.rebellion.o.s.r28 (47.68 Mb)
plaza-sins.of.a.solar.empire.rebellion.o.s.r29 (47.68 Mb)
plaza-sins.of.a.solar.empire.rebellion.o.s.r30 (47.68 Mb)
plaza-sins.of.a.solar.empire.rebellion.o.s.r31 (47.68 Mb)
plaza-sins.of.a.solar.empire.rebellion.o.s.r32 (47.68 Mb)
plaza-sins.of.a.solar.empire.rebellion.o.s.r33 (47.68 Mb)
plaza-sins.of.a.solar.empire.rebellion.o.s.r34 (47.68 Mb)
plaza-sins.of.a.solar.empire.rebellion.o.s.r35 (47.68 Mb)
plaza-sins.of.a.solar.empire.rebellion.o.s.r36 (47.68 Mb)
plaza-sins.of.a.solar.empire.rebellion.o.s.r37 (47.68 Mb)
plaza-sins.of.a.solar.empire.rebellion.o.s.r38 (47.68 Mb)
plaza-sins.of.a.solar.empire.rebellion.o.s.r39 (47.68 Mb)
plaza-sins.of.a.solar.empire.rebellion.o.s.r40 (47.68 Mb)
plaza-sins.of.a.solar.empire.rebellion.o.s.r41 (47.68 Mb)
plaza-sins.of.a.solar.empire.rebellion.o.s.r42 (47.68 Mb)
plaza-sins.of.a.solar.empire.rebellion.o.s.r43 (47.68 Mb)
plaza-sins.of.a.solar.empire.rebellion.o.s.r44 (47.68 Mb)
plaza-sins.of.a.solar.empire.rebellion.o.s.r45 (47.68 Mb)
plaza-sins.of.a.solar.empire.rebellion.o.s.r46 (47.68 Mb)
plaza-sins.of.a.solar.empire.rebellion.o.s.r47 (47.68 Mb)
plaza-sins.of.a.solar.empire.rebellion.o.s.r48 (47.68 Mb)
plaza-sins.of.a.solar.empire.rebellion.o.s.r49 (47.68 Mb)
plaza-sins.of.a.solar.empire.rebellion.o.s.r50 (47.68 Mb)
plaza-sins.of.a.solar.empire.rebellion.o.s.r51 (15.61 Mb)
plaza-sins.of.a.solar.empire.rebellion.o.s.rar (47.68 Mb)
plaza-sins.of.a.solar.empire.rebellion.o.s.sfv (2.95 Kb)
plaza.nfo (4.10 Kb)
Traqueur
http://www.todotorrents.com:2710/announce
http://cpleft.com:2710/announce
udp://fr33dom.h33t.com:3310/announce
udp://tracker.istole.it:80/announce
udp://tracker.istole.it:80
udp://ipv4.tracker.harry.lu:80/announce
udp://11.rarbg.com/announce
udp://tracker.openbittorrent.com:80
udp://tracker.openbittorrent.com:80/announce
udp://11.rarbg.com:80/announce
udp://10.rarbg.com/announce
http://tracker.ex.ua/announce
http://exodus.desync.com:6969/announce
udp://9.rarbg.com:2710/announce
http://exodus.desync.com/announce
udp://tracker.publicbt.com:80/announce
udp://11.rarbg.com/announce
udp://fr33domtracker.h33t.com:3310/announce
udp://crazy-torrent.com:80/announce
http://inferno.demonoid.ph:3389/announce

Ajouter un commentaire
Commentaires
Il n'y a pas encore de commentaires. Soyez le premier.
Partagez s'il vous plait
La description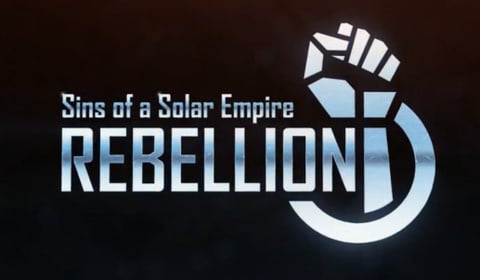 Sins of a Solar Empire : Rebellion sur PCest une extension stand-alone pour le jeu de stratégie spatiale Sins of aSolar Empire. Le joueur peut y incarner des rebelles ou des sujetsloyaux pour chacune des trois races et programme et ainsi découvrir desvaisseaux gigantesques et surpuissants : les Titans.